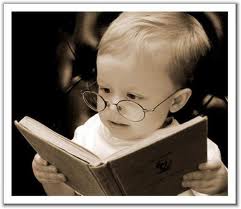 When I read through draft personal statements I want to be absolutely convinced that the student is excited by the prospect of studying xyz for the next 3 or 4 years. Similarly, an admissions tutor will be looking out for those who are genuinely passionate about the subject, who they believe will contribute to discussion and who are therefore interesting and rewarding to teach. I'm afraid that "I am applying to study xyz at university because it's been my favourite A level" just doesn't cut it. The onus is on you to convince them why you should be selected for the course. It is not enough to show a fleeting interest from previous academic studies alone. You need to go full out to prove that your interest is deeper than this.
It is, quite simply, one of the key questions I ask myself when I have read through a draft statement. "Do I really believe that the student is excited by the thought of studying this subject at university?" Shockingly, the answer is often 'no', but when it is 'yes' then I know they stand a really good chance of being made an offer.
A previous blog post of mine has already addressed some of the things you can do to show this passion and genuine interest (Starting uni in 2016? 6 ways to get ahead this summer - Step 4) Rather than repeat myself, I'll let you have a read through it, but it should give you some good ideas. But remain honest in what you say. Dishonesty is oh so easy to spot, and if you find you are being dishonest in order to create what you believe is the right impression, then you are probably applying for the wrong course anyway. It could well be a case of 'back to the drawing board' for you.
---
Don't forget that Momentum Careers Advice offer a personal statement review service for just £60. Email info@momentumcareersadvice.com if interested or read my blog post What is involved in a UCAS personal statement review?
If you want to browse through the other blog posts that I've written on the subject of UCAS applications then please click on this link.