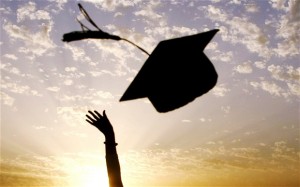 UCAS season is with us again and, as such, I'm receiving an increased amount of enquiries about the Personal Statement review service that I provide, asking what exactly is involved. This blog post provides a quick Q&A on some of the main questions I get asked about this service so will hopefully answer any queries you may have:
---
Do I need a personal statement review?
In many cases, yes. A personal statement review works well for a whole host of different reasons. Perhaps you are an independent applicant with no support through a school college and, as such, are finding it hard to know what to expect from a personal statement. Perhaps you are applying through a school but have limited access to individualised support and are thus lacking confidence with your application. Maybe you are an overseas student who would benefit from support from someone who knows and understands the UCAS system. Or maybe you just what to make your statement as good as it possibly can be, to increase your chances of success. In all of the above cases, getting your statement professionally reviewed could be a very wise move.
What format will the review take?
Your review will be presented to you in a word document likely to be 3+ pages long and, typically, between 1500 and 2000 words (although this depends completely on the quality of the draft personal statement that you send through in the first instance). In most cases, the review works through each paragraph one by one so is very straightforward and easy to follow.
What kind of things will it focus on?
Again, this will be dependent upon the draft statement you send through. Typically, a review will highlight both the strengths and weaknesses of your draft. It will comment on both the content and the structure of what you are saying to ensure it makes the right kind of impact and highlights your skills, experiences and motivations in the best way possible. It may be that I feel there is an area you need to expand upon, in which case I will let you know what that is and give you ideas on how to go about it. I will also let you know if I think any of the information in your statement is irrelevant and needs to be replaced with something else instead. Remember, your personal statement is only 47 lines long - you need to use that space wisely.
Will you rewrite my personal statement for me?
No. It is important to understand that that personal statement you send through to UCAS must be written by yourself. However, there may be instances in which I suggest alternative ways of wording sentences or phrases to ensure they make a stronger impact.
Will a review guarantee success with my applications?
Sadly, no. If only it were that easy! There are certain things beyond my control here - your academic grades, the skills and experiences you have developed along the way (I can't change these, or add to them) and the quality of the other applicants who are competing for your space on the course. And let's not forget that personal statements will always be subjective - we don't know the preferred 'style' of the Admissions Tutor who will ultimately be reading it. HOWEVER, I am very experienced with the UCAS process and understanding what academic staff want to read. Over the last 14 years I have worked quite literally with hundreds of students who are applying through the UCAS system. And every single application is different - ultimately this service is about making your personal statement as good as it possibly can be, based upon your own unique set of skills, experiences and motivations.
What is your turnaround time?
As a general rule, I can turn around a Personal Statement review within a week, and often within 48 hours. If this isn't possible, I'll let you know at the point of booking. Additionally, and where possible, I will try to work with any deadlines that you may have. Please discuss this with me when you make your enquiry.
What do I need to do to book a personal statement review?
You need to have completed a draft of your personal statement. At this point, email me at hannah@momentumcareersadvice.com and I'll send you through a very short questionnaire to complete, giving me information on what courses you are applying to. (The questionnaire also includes information on how to make a payment). When I've received this document back from you, I'm ready to go ahead with your review. It's as simple as that!
---
A personal statement review from Momentum Careers Advice costs just £60.