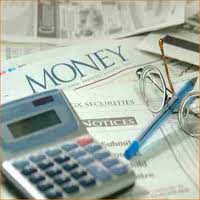 Welcome to this week's 'The Monday Interview'.
We're heading back to a career today which will always raise interest - accountancy. But today is not just a study in accountancy; it is also a study in running your own business.
It was right at the beginning of this year that I featured an interview with a CIMA qualified Management Accountant. Well, today's case study looks at a different qualification route into the profession as we hear from Wendy, who is an ACCA qualified Chartered Accountant - a branch of accountancy with a focus on taxation and auditing. And Wendy is a really interesting case study for a number of reasons. Not only do we learn a lot about the perils and benefits of running your own business, but she is one of a great many who enter the accountancy profession as a non-graduate (yep, contrary to popular belief you do not need a degree to become an accountant and, with recent university fee rises, the number of non-graduate training opportunities within the industry may well be set to rise).
So, if a career in accountancy appeals to you, sit back and read on. And thank you, Wendy, for giving us such a great example of the work-life benefits that establishing your own successful business can bring. I'm sure it's a story that many will find inspirational J
---
So, briefly, what is your job?
"I am the sole director of Black & White Chartered Certified Accountants, which I set up almost 10 years ago. My responsibilities include all HR issues, staff training, dealing with new and existing clients, workflow, day to day decision making for the whole business."
How did you get into it?
"I'd always wanted to be an accountant. When I was 21 I was working in a garden centre and decided that wasn't what I wanted to do, so the very next week I managed to get a trainee accountant role (from a job advert in the local paper and it went from there. In order to get where I am I took my ACCA exams (this is one of the well-known accounting institutes)."
Describe a typical day.
"Early start in the office, deal with any outstanding emails, plan work for the day, return any calls, review the work that my staff have done, deal with any office issues (yesterday the fridge broke down for example!), meetings with clients, late finish after dealing with more emails."
What do you enjoy most about your job?
"Meeting people, helping people grow their businesses and saving them tax wherever possible."
And the least?
"HR - I don't like having to deal with staff issues."
What are the common misconceptions that people have about the work you do?
"People think that accountants are old, stuffy and boring! And that we are expensive - they don't appreciate how much time goes in to a set of accounts or a tax return."
What are the main skills you need to work as a Chartered Accountant?
"You have to be able to deal with people, be able to explain complicated issues in layman's terms, and be able to work accurately and methodically."
Tell us a little about the benefits that come with the job.
"Accountants pay varies considerably. I am very lucky in that I now run my own practise which means I am able to take time out to do the things I enjoy and let my team deal with clients. This has given me the opportunity to travel and do voluntary work overseas, as well as allowing me to take time off to spend with family and friends, that I just wouldn't be able to do at the drop of a hat as an employee.
I am very lucky, I love my job, I love dealing with clients, and I love being able to help."
What advice would you give someone wanting to break into this career?
"Don't underestimate the amount of effort and time involved in getting through the exams. You will have to spend a lot of time studying whilst earning poor money, but if you are determined enough you will get there and it will be worthwhile."
Where do you see yourself in 10 years' time?
"I would like to do more voluntary work, so I hope in 10 years' time to be able to work part time whilst I expand my voluntary roles."
AND JUST FOR FUN…
First in the office or last to leave?
"First."
Tea or coffee?
"Neither."
Staff canteen or packed lunch?
"Canteen."
The lift or the stairs?
"Lift."
Out after work or straight home to bed?
"Straight home to bed."
---