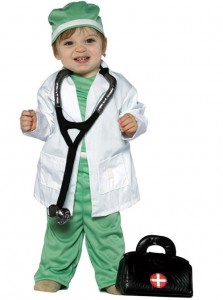 This may seem a strange one, but please bear with me. The danger here exists mainly for those who are applying for courses which are seen as being vocational, but which are in fact, still academic degree courses. Students mistake their UCAS form for a job application. I've read, for example, a large amount of statements from prospective accountancy students explaining why they think they'll make an excellent accountant and what aspects of the job they are most looking forward to. But little or nothing about the course they are in fact applying to.
Admissions tutors are academics. They thrive on the theory and the teaching of their subjects. If they didn't then they probably would have got a job in industry. First and foremost the decision they will be making will be based upon the question "do I think this student is interested in studying xyz for the next 3 or 4 years, and do I think they will be an interesting and capable student to teach?" They are less bothered about how well you are able to make a career out of the subject (bearing in mind that there is no reason at all why you even should make a career out of the subject in the vast majority of cases). At the end of the day that is someone else's decision to make, a few years down the line.
Obviously it will depend upon the degree you are applying to as to how much emphasis you should include on your future career choice. If your course is vocationally very directed, such as social work or pharmacy, then of course you will want to show that you have a good understanding of what the career involves, along with detail of work experience you have done which has allowed you to gain this insight. But you will also need to show a similar understanding of what the course entails, and a genuine interest in the learning the theory. If your course is less vocationally focussed then your emphasis on career aims and suitability should reflect this. As I said at the beginning, the danger lies often in courses such as journalism, law, accountancy - in which students wrongly believe that there is only one work option for them at the end, and mistake their UCAS personal statement for a job application form. Rather, they should be focusing on what they are looking forward to studying, and the skills that they think they will develop from the course itself.
In summary, be sure to sell yourself as a great student rather than a great employee.
---
Don't forget that Momentum Careers Advice offer a personal statement review service for just £60. Email info@momentumcareersadvice.com if interested or read my blog post What is involved in a UCAS personal statement review?
If you want to browse through the other blog posts that I've written on the subject of UCAS applications then please click on this link.