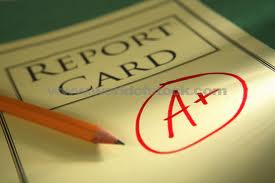 Whilst a list of wonderful hobbies and extra-curricular activities and achievements will no doubt help to create a picture of you as a proactive go-getter (and help to make your personal statement become a little more memorable), it will never be more important than your academic suitability. To put it quite simply, you should aim to have at least 70% of your personal statement focused towards your academic abilities and interests, including information on any directly relevant work experience. It is a mistake I see time and time again - so keen are students to appear involved and interesting in their 'free time' that the information on why they are applying to the course and what makes them a suitable student is over before its even started.
So what kinds of things am I suggesting you mention in order to fully cover the 70% rule? Here are some ideas:
What interests you about the course? (and, please, do your research here - look beyond just the titles of the courses you are applying to. Gain inspiration from the individual modules that are on offer, being aware that these may vary greatly from one course to the next and there may be a need to identify common themes). Do you have an areas of special interest?
The broader context of the course you are applying to. What is its relevance to society? Why is it important that it is studied? What are the topical issues relating to the subject that particular interest you and that are, perhaps, newsworthy at the moment? Show that you have an understanding of the subject that goes deeper than just academics. (This will be covered in more detail in the next blog post).
What you have learnt from your current studies and how this has shaped you as a student. This may include both specific areas of knowledge (particularly if it is relevant to the course you are going on to study) or broader skills developed, such as research, analytical skills, team work, presentation skills etc. You may wish to highlight your statement with specific examples - talking about an assignment that you found particularly interesting and what you learnt from it. Similarly, you may want to talk about any workshops, professional seminars or school challenges that particularly motivated you.
What your career aims are and any directly relevant vocational experience that you have gained. This may include work experience, internships, and prior or current employment. Make sure you are writing not just about what you did but, more importantly, the skills you learned and what it has taught you about yourself and the area of work that you wish to go into. Do be aware that unless you are applying for a vocational degree subject, it is not a problem if you don't yet have any specific career ideas - there is plenty of time for that yet.
Many students look at me like I'm mad when I suggest that 5 or 6 sentences at the beginning of a personal statement isn't enough focus to give to your educational motivations. It is as if they are thinking "what more can I possibly write about it?" But, honestly, if you commit sufficient time to planning and thinking it through, and if you take some tips from the points I've mentioned above, there is no reason whatsoever why you shouldn't be able to fill 70% of your statement with information directly relevant to course choice. University staff want to teach interesting, and interested students. If you can't convince the reader that you are genuinely enthusiastic about your chosen subject, then you are fighting a losing battle.
Of course it is OK to mention the 'other stuff' too - hobbies, extra-curricular interests and achievements are often what can make a statement truly unique. But just don't let it dominate. First and foremost this is a piece of writing about why you are suited to an academic course of study and this is ultimatately what your application will be judged on.
---
Don't forget that Momentum Careers Advice offer a personal statement review service for just £60. Email info@momentumcareersadvice.com if interested or read my blog post What is involved in a UCAS personal statement review?
If you want to browse through the other blog posts that I've written on the subject of UCAS applications then please click on this link.