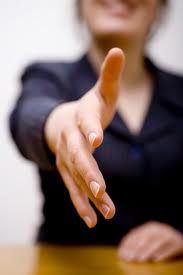 Competency interviewing is becoming much more common place. No longer the realm of the public sector alone, it is a style of interviewing that has infiltrated most companies and organisations from entry level upwards. Quite simply, it is about looking at work behaviours. It follows the premise that the ability to do the job technically is not enough - the successful applicant should also exhibit the correct attitudes and working characteristics to fit in with the organisation. The candidate is required to give evidence of a time in the past where a particular skill or behaviour has been displayed.
In my opinion there are two great things about competencies that work in the applicants favour. 1) They are transferable so you don't need to have worked in an identical work situation before in order to prove them. You can even draw examples from extra-curricular activities. And 2) competencies are fairly easy to predict, not only because employers tend to be less than original when choosing which ones to focus on, but also because many company websites give very transparent information about their 'core values' or 'recruiting competencies'.
Before any interview, I recommend scouring their website to find out as much as you can about the competencies they are likely to be asking about. Use the job 'person specification' for clues too. But below is a list of some of the most common work competencies used - it is worth having one or two examples of each up your sleeve and ready to go:
Leadership - taking on a position of responsibility, commanding respect from others, responsibility for decision making
Teamwork - (they don't want to hear a leadership example here!) working equally as part of a group to complete a task, dividing responsibilities and supporting others, overcoming conflict
Meeting deadlines - using strong organisational skills to deal with heavy workloads, multi-tasking and prioritising effectively, making decisions on 'what has to give'
Innovative thought - introducing new systems or ways or working, promoting creative ideas, thinking outside the box and suggesting change
Commercial awareness - awareness of an organisation's business aims, of the wider competitive market that they operate in, and of how actions contribute to financial success
Analytical skills - dealing with data effectively, using it to make predictions or change ways of working, showing a systematic and process driven approach
Customer service - going the extra mile to provide service that exceeds expectations, showing ways of dealing appropriately with difficult customers/clients, understanding the customer's viewpoint
Influencing - using verbal and written communication in a positive way so as to impact stakeholders, including customers, peers and senior management, showing strong negotiation skills
Resilience - showing a committed and planned approach to success, overcoming knock backs and learning from mistakes
---
Momentum Careers Advice is based in St Albans, Hertfordshire, but can provide careers advice, guidance and support via Skype, across the UK and beyond.