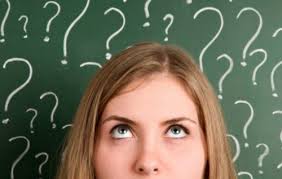 In most cases, it appears the easy part of career change is knowing that you want one. What is much harder to identify is the career, or type of career, to transition into. And this is where many mistakes are made. Too often I find that clients are jumping the gun and visualising the 'end result' - the career in question - without putting sufficient thought into considering the reasons why it may (or may not) be the right solution for them. It is worth emphasising that this part of the process is essential and should not be rushed. Like most success stories, a successful career change requires time in the initial planning phase. A common remark I hear from potential career changers when trying to identify new career paths is "I don't know where to start." If this is you, it may be worth asking yourself the following questions to start the ball of inspiration rolling:
What needs to change?
OK, so you know you are not happy, but have you thought long and hard about why this is? What is it about your current career situation that needs to be different in order to give you work satisfaction? Is it an issue or work-life balance, need more professional respect, a more creative work environment, something more intellectually challenging…? It is so natural for us to focus, in the first instance, on the skills we can offer and how we can fit in with the needs of an employers. But this is about what you need too. A more important part of this jigsaw is to think long and hard about your own set of career values - the things you need from a job to allow you to stay happy for the longer term.
When have you been happiest at work to date and why was this?
Flip the first question on its head and spend time recounting the happiest period of work in your career so far. Think about what made it so enjoyable and what elements of the job you wish to replicate in your new career. You need to come at this from all angles - don't just think about the role and the skills you were using (although this is, of course, important), but consider elements such as your working environment, the company culture, your relationships with people around you, your interest in the industry and the job satisfaction that you got from it. Don't be surprised, when reflecting on the positives, if you realise that you actually enjoy your role much more than you thought you did. If this is the case it may actually be a more subtle change of role, or a change to the right employer, that you really need. Career change doesn't have to be a dramatic leap from one role to something diametrically opposed.
If you could go back to being 16 again, what career would you aim for?
And it is fine to think totally outside the box here. This question is not necessarily looking for the definitive answer (it can be unrealistic, after all, for many career changers to commit to the extra training that is needed for this role) but it can give us important clues as to the type of work we may be suited to. Quite simply, at a mid-point or even part way into our career journey we are much more self-aware than we were when we make the initial decisions. And, even more importantly than that, we have a much better and more realistic understanding of the world of work, how it functions and how we can best sit within it. So this question is all about applying this knowledge to stimulate ideas.
---
Momentum Careers Advice is based in Welwyn, Hertfordshire, local to St Albans, Harpenden, Hatfield, Stevenage and Welwyn Garden City, but offers services throughout the UK and beyond via Skype. Our careers consultation service costs just £70.