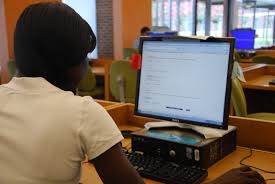 You've still got 9 months till your UCAS application needs to be submitted, so now is far too early to think about it, right? WRONG! Especially when you consider that the 'smart kids' will be getting their applications submitted in early September. Suddenly deadlines are feeling closer already.
Now I am a huge advocate of early applications. Just read this blog post to find out why. But here are 5 reasons why now, and not August/September, is the best time to get a start on your application planning:
1. You will have more time on your hands now than you will in the Autumn term.
Hard to believe, I know, with AS levels looming. But when they are out of the way your time will really open up. As temping as it is to put your feet up before the next academic year starts, this would be a mistake. And even the time in the run up to your AS exams could be used for some subtle planning and timetabling - have everything ready to go so you are able to optimise the early summer weeks when your research starts proper.
2. Research should take a long time. So start it early!
Making your choices on what course to study and where to study at should not be something that is decided in an afternoon. The most common reason students cite for dropping out of university is that they have chosen the wrong course/institution and this can largely be put down to lack of research. Don't be one of these students. Research inevitably takes longer than you think it will so don't cut corners.
3. Make the most of summer open days
Open Days aren't compulsory but everyone who is anyone will tell you that they are the best way to find out if a uni is really going to suit you or not. Most will hold Open Days during late June/early July. Visiting them now may just help you narrow down your options for your UCAS form and ensure that you are make choices that you are happy with.
4. Use the summer to bolster your application with new skills
Summer can be the best time to do this with a range of course tasters and work experience opportunities to choose from. The knowledge gained on these can really help to strengthen your application so don't get to September and realise that you've missed them all. Volunteering can also be a good way of developing skills, as well as part time jobs.
5. Completing the application form is a lengthy business.
It's not just the research and planning that takes a long time. The online form itself can take an age to complete. Take the much-maligned Personal Statement, for example. It is common for applicant to need to complete 5, 6, 7…. drafts before it is in tip-top condition and this can take weeks. Don't forget also, once your side of the form is complete, your referee also needs to complete their part, and that can add weeks to the process.
Don't let procrastination stop you from getting the university place of your dreams. The sooner you start thinking seriously about your application, the better :)
---
Momentum Careers Advice is based in St Albans, Hertfordshire, but can provide careers advice, guidance and support via Skype, across the UK and beyond