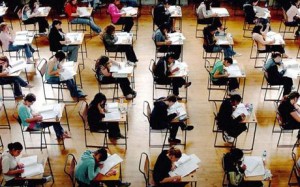 Prospective and current university students may not like what I'm going to say but I'm going to say it anyway: having a degree is not enough. That is the truth. It's not enough to get you onto a graduate training scheme and, a lot of the time, it's not even enough to get you into a non-graduate job. Even if you have received First Class Honours and have a sparkling personality with enough know-how to ace an interview, it still may well not be enough.
The stats say it all. Every year, more than 300,000 students graduate from UK universities and companies are now receiving an average of 83 CVs per application for graduate positions. Employers really do have the pick of the crop. But for a great many students, it isn't until they start becoming one of these 83 applicants that they too learn the truth about degrees. Until this point, they have naively assumed that a degree in itself will be the gateway to the career that they want.
Let's make one thing clear: what I am most definitely NOT saying here is that a degree is a waste of time and money. For the right person a university education is definitely a good investment. After all, being a graduate will open a huge amount of career options that aren't open to non-graduates. What is a waste of time and money, however, is going to university and focusing your efforts solely on getting your degree whilst not also taking advantage of the other opportunities that university life offers you. University isn't just about getting a degree - it's also about getting ahead of your competitors. University gives the more proactive candidates every chance to shine, and yet relatively few take advantage of what's on offer.
So what can you be doing to ensure you are a step ahead of your competitors, come graduation? Here are some ideas:
Get involved with university societies and clubs. Take on positions of responsibility and build up those leadership and organisational skills that future employers love to see. Find out if your university runs an active volunteering society and start building up your own portfolio of experience, whether directly vocationally relevant or not. Write for the student newspaper or magazine. Become active in student politics, if that floats your boat.

Network like mad. University is full of influential people, whether it's academic staff that could play a part in your eventual career or other students who are the movers and shakers of the future. 5 years post-graduation you are likely to be able to look back and say you knew some people who have gone on to do impressive things. It would be a shame not to still have these people in your spheres of influence.

Use your university careers service. From the word 'go', not in your final term of your final year, when panic has started to set in. Speak to advisers even if you don't know what you want to do yet - they will help you explore the options. Attend workshops and events, including employer visits. Take every opportunity you can to find out about the world of work and what employers expect from graduates.

Build up your work experience. Again, your university careers service would be a good place to start here. Many offer placement/internships services that could give you great exposure to commercial or specific technical environments. Or else, look to set up your own placement. Don't be afraid to take advantage of opportunities that may be offered by known contacts, either family of friends (this is largely how the world of work operates anyway).
Do what you can to ensure that you enter the graduate job market with a CV bursting with skills and experiences. The advice I give to my clients is during your time at university, aim to do at least one remarkable activity every year that will help you to strengthen your employability. It all goes back to the truth about degrees: having a degree, in itself, is not enough. It is how you spend your time at university that will set you apart from your competitors.