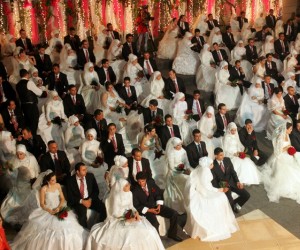 Welcome to this week's 'The Monday Interview'.
Are you one of those people keen to make a career change but struggling to build up the confidence to go for it? Perhaps you have a young family and are keen to pursue a career that allows you to balance work around your family demands. Or maybe you have discovered a hobby that you really enjoy and would love to turn it into a business. If any of these situations apply to you, then you are going to love today's interview. It is a shining example of how all of the above can (and should) be done ;)
Today's contributor, Eliza, is a wedding photographer. 'Easy', I hear you say. 'Turn up at a lovely organised occasion, have a few fun hours taking some snaps then go home and put your feet up for the rest of the week.' Well, think again. Eliza's interview gives us a fascinating insight into the realities and demands of her work. But also of the reward that comes with it. It is lovely to feature an interview with someone who you canfeel loves the work that they do.
Thanks Eliza, for sharing your story with us.
---
So, briefly, what is your job?
"I am a wedding photographer, and business owner at Eliza Claire Photography Ltd."
How did you get into it?
"Like the best things in life, I fell into it with no real plan! I always enjoyed taking photos, but when I left school and went to university, I settled into a career path in IT. I was never really passionate about IT though, and when my children were born I started taking photos again, just for fun. I was approached by a local photographer, who'd seen my Photo a Day project work through a mutual friend's facebook, and he asked me to second shoot for him. I never really looked back after that wedding - I'd finally found what I wanted to do with my life!"
Describe a typical day.
"I have two types of typical days - the wedding day and the office day. My typical office day will start at 7am when I turn the computer on and check emails. I will clear out any junk mail and file any that need replying to. Then I take the children to school and (in theory, at least) go to the gym or swimming (doesn't happen often enough!). When I get home, I'll spend a few hours going through my emails and updating twitter/facebook (valuable marketing and networking tools, but also a great way to chat to wedding industry friends). Then I'll start editing. A wedding takes around 8 hours to fully edit, and a pre-wedding shoot takes about 3 hours. I also have to stay on top of the blog, burn disks and design/order albums etc. I try not to work between 3pm and 7pm so that I spend time with the children, but will often start again at 7pm and work until around 11pm (I find it hard to switch off as there's always more to do). I also have meetings with clients a few times a week, which usually take place in the evenings, and pre-wedding shoots at least once a week, which last around 1.5 hours. This is a chance for me to really get to know a couple, and for them to get comfortable in front of the camera - it's included in my top 2 packages and is so valuable to me that it's the one thing I'll rarely remove from a package when I customise them for clients.
On a wedding day, I'll leave home quite early, or stay overnight somewhere local if more than 2 hours' away, and start work early in the morning with the bride capturing the "getting ready shots". I work with an assistant who will often capture the groom getting ready while I'm with the bride. I then stay at the wedding, photographing everything that happens as well as directing some more set-up group shots (I try do keep these to a minimum and do them pretty quickly!) and some portrait shots of the couple. I eat when the couple and their guests eat, and I stay until about 30 mins after first dance. A 12 hour day isn't unusual, so I'm often out of the house from 7am (I allow double the travel time just in case!) until gone midnight. When I get home, I back up all the images to 2 internal hard drives and an external drive that then goes offsite the next day. My background in IT helps with the data management side of my job!"
What do you enjoy most about your job?
"Sharing someone's happiest day of their life in a way that not many people get to do - on the actual day, I probably spend more time with the couple than anyone else, and get to share some really personal moments. It's incredibly important to me that my clients feel comfortable with me, and I'm lucky that I really could imagine being friends with the vast majority of my clients.
I also LOVE the industry and the friends that I've made over the last few years - thanks to twitter and flickr, I have met people that have become incredibly important not just to my business but to me personally. Of course there is negativity at times, but the friends I have in the industry are among the most positive, supportive and interesting people I've ever met."
And the least?
"Paperwork! I have an office angel, Jo, for a few hours a week and my accountant has given me an amazing online accounting package to use, which should make my life so much easier, but I still struggle to find the time to keep my paperwork up to date. Unfortunately, it comes very low down in my list of priorities."
What are the common misconceptions that people have about the work you do?
"That I work one day a week and put my feet up the rest of the time! And that wedding photographers bump up our prices because it's a wedding. Both of these are SO untrue, I only wish that was the case. I book around 35 weddings a year, and around 40 hours per wedding. I'm definitely earning less than I did in IT, but I wouldn't change it for the world."
What are the main skills you need to work as a wedding photographer?
"An eye for a good photo, and an interest in and ability to connect with other people. I think if you have these two things, everything else can be learned."
Tell us a little about the benefits that come with the job.
"Job satisfaction is the main one. Getting to choose my own hours - within reason (obviously I work most Saturdays in the summer, but I get to work around school hours during the week quite often).
I'm in my 4th trading year this year, and I should actually earn some money this year - the first 3 years, while amazingly busy, were all about building up the business in terms of purchases needed, and building up the right brand. There's a massive range of business models and pricing, and there are a LOT of struggling photographers out there so the range of potential earnings is massive, from weekend warriors charging £200 per wedding and earning around £5k a year to the rockstars charging £10k per wedding and earning hundreds of thousands from shooting, print sales and workshops."
What advice would you give someone wanting to break into this career?
"Shoot at every opportunity, keep a photo-a-day diary or similar, get to the point where the camera feels like just another part of your hand.
Get to know local photographers whose work you admire, chat to them on twitter and facebook, ask them if they ever need an assistant.
Learn about the business side - 90% of what I do doesn't involve holding a camera!
Work hard, harder than you've ever worked before, and stay true to your own vision and your own style.
Ooh, and when you're ready to create a brand, pay for a logo designer, don't try to DIY it. You'll end up hating it within 2 months and will have wasted a lot of time and energy."
Where do you see yourself in 10 years' time?
"I hope to still be shooting weddings, maybe a little teaching as well. I'm quite passionate about the business side of what I do (from marketing to pricing to how to manage client correspondence and setting expectations) so I'd love to teach about that side of things at some point."
AND JUST FOR FUN…
First in the office or last to leave?
"I'm an early bird, but I also tend to get a second wind and end up working into the early hours of the morning."
Tea or coffee?
"Tea."
Staff canteen or packed lunch?
"Staff canteen or packed lunch? I work from home, so free to raid the fridge any time. I do ask clients to provide meals for me and my assistant during a wedding day though - I need one hot meal a day whenever possible and they'll get the best out of me if I'm not starving ;)"
The lift or the stairs?
"I don't have stannah installed at home just yet, although after a double-header weekend I wish I did!"
Out after work or straight home to bed?
"I never say no to a photographer get-together!"
---