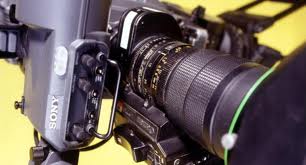 Welcome to this week's 'The Monday Interview'.
How many times do we hear people say "it's not what you know, it's who you know"? It is a theory true to so many aspects of work and career, and yet it is rarely a more appropriate saying than in relation to today's case study.
Without a doubt, one of the most competitive industries to break into is media. And it is an industry which relies heavily on the power of networking. But that is not to say that useful contacts alone are enough to make you succeed. Today's contributor explains how hard graft and persistence, along with a healthy dollop of creative flair, are other essential ingredients for anyone wanting to make a career in the world of TV.
Andrew has spent a number of years now working as a TV researcher. He has shown willing to 'start small' and is now reaping the rewards after all that time spent initially as a glorified tea-boy. But, he is keen to point out, it really isn't all about showbiz parties and lunching with celebrities. Working in TV can be stressful and involves long working hours. And then there's the small matter of the short-term working contracts….
Many thanks, Andrew, for contributing to my blog and for giving such an illuminating account of what it is really like to work in the media industry.
So, briefly, what is your job?
"I'm a television researcher. I work both in production and development. Production is working on a commissioned TV show whereas development is coming up with ideas for TV shows, which are then pitched to channel commissioners. My duties are quite wide and varying but they could range from finding interesting people and stories to go in TV shows, to filming footage and editing it, as well as general fact checking and generating ideas."
How did you get into it?
"I have always been interested in film and TV. I studied film at university and then got a job as a runner at a TV production company when I graduated. I then worked my way up.
You don't really need any qualifications to get into TV. But you need drive, passion, good work ethic and be able to approach problems creatively. At the start its most important to be passionate and show willing as it's such a competitive industry."
Describe a typical day.
"I get to work at 9.30. I check my emails and check last night's TV ratings. I also check the papers for any interesting news stories, which might inspire a TV show. Then I will meet with the rest of the team (producers and executive producers) to brainstorm new ideas for any upcoming commissioner meetings. Off the back of that brainstorm, I will work up any ideas but researching further areas of interest. I might write a treatment (a proposal for a show). I also will be finding experts or contributors to appear on the shows. I do this by searching the internet and "phone bashing" (calling up people).
We sometimes will break into a smaller team to chat further about an idea."
What do you enjoy most about your job?
"The people I work with! They're interesting, creative people who I can relate to.
I also enjoy the variety of tasks. One day I could be brainstorming ideas for a game show in the office, and the next I could be filming drag queens in a strip club!
And the least?
"In TV most people are freelance and work short-term contracts, which means you've always got to keep an eye for the next job and for when your contract end date is and have work lined up for the future. This makes it not a very stable job, so you've got to be able to budget well because you might go through extended periods of time with no income."
What are the common misconceptions that people have about the work you do?
"That I hang out with celebrities all the time and that we all earn lots of money. People also might think we watch TV all day.
Perhaps people think TV isn't very serious and not very stressful - but it is both!"
What are the main skills you need to be a TV Researcher?
"You need to be confident and outgoing and very personable. You need to be able to talk to all manner of people. You need to have an eye for detail and a creative mind for both problem solving and generating new ideas. An encyclopaedic knowledge of past and present programmes helps. A flare for writing also is essential. And you must be willing to work long hours when it's necessary."
Tell us a little about the benefits that come with the job.
"The benefits are a great social life. You're also flexible to a certain extent with when you work or don't work. There are no set holidays, which means you can either take as many as you want or as few as you want depending on what you can afford (you don't tend to take holiday when you're on a contract).
Career progression is up to you and what you make of it. If you push yourself you can progress fairly quickly due to being able to negotiate your role and salary more easily on ever-changing short-term contracts."
What advice would you give someone wanting to break into this career?
"You have to be willing to start at the bottom and make a lot of tea! You need to be eager and willing to give anything a go. You can't afford to be a wallflower otherwise you will get stamped on! It's competitive, so make sure it's what you really want to do. There are many different avenues you can go in (the different genres of TV for example) and the sooner you know what you want to specialise in the better because you can be more focused about your career. A CV that looks like it's going in a clear direction is going to get you noticed by employers over a CV that has a less-defined career path".
Where do you see yourself in 10 years' time?
"I'd like to be writing and directing comedies at my own production company."
AND JUST FOR FUN…
First in the office or last to leave?
"Both!"
Tea or coffee?
"Tea with a little bit of milk, and one sugar please."
Staff canteen or packed lunch?
"Pret-a-manger"
The lift or the stairs?
"Stairs."
Out after work or straight home to bed?
"Out after work."
---