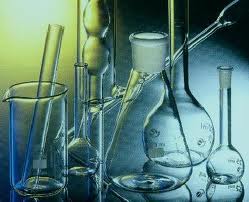 Welcome to week 5 of 'The Monday Interview'.
Are you interested in a career in science but not really sure of the options available? Then this interview, and the following attached article, may be just for you.
Today's interview is an interesting case study on a number of levels so I'm really excited to be bringing it to you. Jo, like many of the young people I see with a natural aptitude for science, was initially pushed towards a career in medicine, but it did not take him long to realise it was not for him. However, a number of research roles highlighted some on-going frustrations and he made the move into a career which uses not only his scientific expertise but also his broader communication and managerial skills. Of course, I'll let him tell the story in full.
Jo has also pointed me in the direction of a really useful article recently published by 'Development' (a leading primary research journal in the field of developmental biology) which looks into alternative career choices for PhD students and postdocs, and which proves contrary to the assumption that the majority of such graduates are limited to roles in research and academia. It provides a very useful insight into the realities of career development for developmental biologists, particularly for those of you who are, perhaps, a little worried about the limitations that your future qualifications may bring. I've put a link to the article at the end of the interview - it makes for very interesting reading.
---
So, briefly, what is your job?
"I manage three core research support sections at a large government-funded medical research facility. Officially my role involves "providing scientists with expert scientific and regulatory advice, practical tissue culture support and sample cryostorage solutions". In practice this is only the half of it."
How did you get into it?
"I've always had a passion for science and studied chemistry, biology, maths at A-level. I wanted to go into research (genetics was very hot in the 80s) but my parents and teachers convinced me to do Medicine. I hated it. I didn't want to be parrot learning other people's facts, I wanted to be out there discovering my own! So after two years I quit (much to my family's disapproval) and took an academic transfer to study Pharmacology and Toxicology. It was a very practical-based course which suited me well and I loved every minute, coming away with a 2.1 and two papers published as an undergraduate. I developed a good relationship with my personal tutor and was offered a PhD with him in Environmental Toxicology which was also hugely productive and rewarding. Sadly there was no additional funding afterwards, but luckily I managed to swing a 12 month Research Assistant post in my old Neuroanatomy professor's histology lab, while I wrote up my doctorate. He retired and I moved on to a successful 3-year Medical Research Council postdoc at Imperial College looking at cellular responses to the effects of airborne pollution, but despite some excellent publications, the MRC had moved away from funding environmental research (and the Natural Environment Research Council were in some disarray). I was out of work for 3 months before securing a second, different postdoc (this one, tedious and repetitive) and by the end of my two years was heartily sick of short-term contracts and the constant battle to juggle research output, teaching workloads and the pursuit of grant money. So I took the difficult decision to turn my back on pure research and move into a permanent supporting role - best decision I ever made."
Describe a typical day.
"The best thing about my job is that there is no such thing as a typical day. I'm still nominally a cell biologist and provide practical advice to our scientists on culture conditions and experimental design (I even take on a few cultures myself when time permits), but the role is much more managerial. I tend to get in early and check my emails before my teams arrive, then have a quick catch-up with them about workloads and progress. Over the last week, I have had meetings with our purchasing team (about ongoing issues with our software), with architects (to discuss wall and floor finishes for a new research facility) and with engineers (to finalise the tender for some new autoclaves). I've also approved purchases, invoiced for work we carried out, arranged shipping of samples from Durban, chased missing orders, helped dispense 90 litres of drosophila diet, escorted researchers round our cryo-archive, provided legal guidance on working with human material and given a guided tour to some young science students. Next week will be completely different."
What do you enjoy most about your job?
"The variety. The ever-changing list of challenges and priorities. The freedom to manage my own time and resources. The sense of satisfaction when we have been able to provide our scientists with what they need to get the research done. But above all, the people. I have a fantastic, dedicated team around me and the scientists (well most of them) really appreciate the support services we offer. "
And the least?
"The bureaucracy that comes with working for the civil service. Government cut-backs in capital funding. But most annoying, the occasional "upstairs-downstairs" attitude that persists with a minority of scientists."
What are the common misconceptions that people have about the work you do?
"That I am some sort of technician. I may not carry out cutting edge research any more, but the standards that I hold my teams to and the quality of the cells we grow and culture products we manufacture are every bit as rigorous as the science we support. This is not always understood or acknowledged."
What are the main skills you need to be a Scientific Support Manager?
"Expertise in your particular research discipline is essential, in order to provide appropriate assistance to the scientists you are supporting (eg flow cytometry, confocal miscroscopy, synthetic chemistry). The ability to trouble-shoot problems, analyse data and manage a budget are also key as are well-developed time management and communication skills. My work brings me into contact with porters and directors alike, and when things do occasionally go wrong there is a need to be both detective and diplomat to locate the source and smooth any ruffled feathers."
Tell us a little about the benefits that come with the job.
"Salary £35-40 000, final salary pension scheme, 30 days annual leave, subsidised canteen, generous maternity / paternity package, staff association (with various sports and social clubs), excellent training packages. This is around 10-20% less than equivalent role in Universities and considerably lower than you could expect in the private sector.
Career progression is limited though as you are already in effect already the local "expert".
What advice would you give someone wanting to break into this career?
" 'Science' these days is rarely just one career, more a series of refinements as you find your own niche. Only do something because you want to, because it interests you, otherwise you'll rapidly become demotivated by the repetitious nature of research and the inevitable set-backs. Network hard. Make as many contacts as you can as you never know when somebody might be able to offer you a post or teach you a new technique. And above all don't expect to get rich. Do it for the love of learning and the joy of discovery."
Where do you see yourself in 10 years' time?
"Director of Research Support here: www.crick.ac.uk
AND JUST FOR FUN…
First in the office or last to leave?
"Usually both"
Tea or coffee?
"Large latte, three sugars"
Staff canteen or packed lunch?
"Canteen (actually surprisingly good)"
The lift or the stairs?
"Lift"
Out after work or straight home to bed?
"Bed. I have a 12 month old son"
---