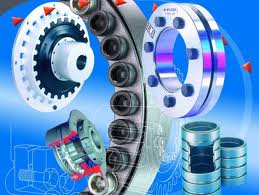 Welcome to this week's 'The Monday Interview'.
Are you an excellent problem-solver with strong analytical and communication skills? If so, have you ever considered a career in engineering?
The organisation 'EngineeringUK' has predicted that, in order for the UK economy to recover from the recession, over half a million new recruits will be needed by 2017 in engineering and manufacturing . Not only is the career area in strong demand but it is vast and varied in terms of its specialisms. Think of engineering and most people will probably think of mechanical engineers, civil engineers, maybe chemical engineers…. But in today's interview Helen describes how her career as a Quality Engineer has led her into a management role within the manufacturing industry. And who knew there was so much involved in the making of foil balloons!
Many thanks, Helen, for this fabulous contribution and insight into your working life.
---
So, briefly, what is your job?
"I'm Quality Manager at Anagram International, the world's largest manufacturer of foil balloons. I'm relatively new to the position, and still learning something new every day! I manage a team of 5 who audit product and processes within the manufacturing facility, and try to be a good influence on the operations team!"
How did you get into it?
"I knew fairly early on that I wanted to go into engineering (my first interest was aircraft!), and this influenced my study choices. At A-Level I took Maths, Physics and Chemistry. Unfortunately I didn't too very well, but my first choice of University (Plymouth) offered me a place on their HND Mechanical Engineering & Design Course. That took me 2 years, and then I moved onto the 2nd year of a B.Eng Mechanical Engineering course before opting to take the Manufacturing Systems Engineering discipline in my final year.
The Quality aspect was something that interested me during my studies, and when an opening came up at my boyfriend's company for a Quality Engineer, I applied and got it (and then later married the boyfriend!). It started as a junior role, which I developed over the 9 years at the company until I was running the Quality Department, albeit still as Quality Engineer.
Last year, my husband was offered a once in a lifetime opportunity to transfer to Minneapolis, USA. I took a risk, handed in my notice, and subsequently took a year off work. Four months ago I was fortunate enough to be taken on in my first US job, and also my first management post! My previous company manufactured mobile hydraulics for heavy plant machinery, so working with balloons has been quite a change for me."
Describe a typical day.
"The thing I love about Quality is that there is no typical day! This job throws all sorts of things at you. I spend my time looking at the way our product is printed, as well as how it goes together."
What do you enjoy most about your job?
"Seeing our product everywhere I go. Even William & Kate had some of our balloons on the back of their wedding car! And then there's the variety of our product - we make circles, stars, hearts. We make balloons that sing or talk. We make balloons that assemble together so that they are bigger than me. And we even make balloons that are fitted with remote controls and fly."
And the least?
"The toughest part of working in Quality can be convincing people that we're not out to get them. I see Quality as a supporting function - yes, we sometimes highlight problems, but we're there to improve things and help people."
What are the common misconceptions that people have about the work you do?
"Back when I was at school, people would say "Oh, Mechanical Engineering, is that like fixing cars and stuff?". With quality specifically, I suppose there's the idea that Quality personnel are just inspectors, there to fix the mistakes and rework faulty products.
People rarely stop to think about where the things they buy come from (I have to admit that 6 months ago I hadn't given much thought to balloon manufacture!), so I think most people are pretty amazed when they see our production areas for the first time!"
What are the main skills you need to be a Quality Manager?
"First and foremost you need to be thick skinned! Also, you need to be adaptable, persistent, and have good people skills - you have to deal with peoples at all levels of the company, and outside. Communication skills are obviously key. Problem solving is a big part of the role, so analytical skills are important too."
Tell us a little about the benefits that come with the job.
"Well, I get to take balloons home with me! It can take time, but there is enormous satisfaction to look back and see the influence I have had in driving through changes in attitude and product improvement. Plus, I am lucky to have a really great team of people working for me now.
(it's difficult to benchmark salary because it's my first role here, but I have found that in Minnesota the salary is more generous than in the UK)."
What advice would you give someone wanting to break into this career?
"Sadly manufacturing in the UK is on the decline, but people shouldn't give up on it. A career in Quality is certainly challenging, but rewarding too. Even though I went into Higher Education first, there are other paths into the Quality field, through positions such as Quality Inspector, Quality Technician, or Quality Co-odinators. I have certainly worked with several people who have been successful without qualifications, but have the right personality and drive.
Where do you see yourself in 10 years' time?
"This is quite difficult to answer as I am just settling into a new country and new job. Ten years time is likely to see me somewhere else in the world!"
AND JUST FOR FUN…
First in the office or last to leave?
"Well, our plant runs 24 hours a day, 7 days a week, but on average I'm in at 7am, sometimes earlier. I escape early too though."
Tea or coffee?
"Ideally tea, but it's an alien concept to the Americans. I sometimes take my own in an insulated mug."
Staff canteen or packed lunch?
"No staff canteen, so packed lunch most days with lunch out on Thursdays."
The lift or the stairs?
"The stairs, but I'm mostly on the ground floor anyway."
Out after work or straight home to bed?
"Bit of both - Friday night is Happy Hour!"
---