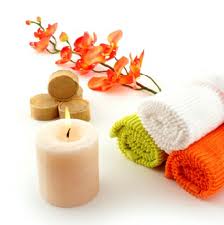 Welcome to this week's 'The Monday Interview'.
Today we are focusing on another growth area - a job that has increased dramatically in popularity and demand over the last two decades: holistic therapy. Do you have an interest in health and wellbeing? Are you a people person who is great at putting people at ease and lending a sympathetic ear? Then this could be a great career choice for you.
And it is a job that also offers flexibility. It can be done either with an employed or self-employed status - perfect for those of you who perhaps have family commitments to work around or who may be looking for an additional income stream, as well as those who may be looking to make it their full time career.
Today's contributor, Ann, is an experienced professional in the complementary therapy industry, having worked in it for nearly 20 years. Like many who enter the profession, she was a career changer. Holistic therapy started out as a hobby and ended up as much more. These days she not only provides holistic therapy but has expanded her business to provide training as well.
Thanks for your interview Ann. Not only is it great to hear from someone in this interesting and popular career area but it is wonderful to be able to present an example of a successful business enterprise.
---
So, briefly, what is your job?
"I am a holistic therapist, tutor and speaker. My company is called Guru Holistics and the training branch is Guru Holistic Training."
How did you get into it?
"I initially trained as a chef and baker but came to a very quick conclusion that I was not going to do that for ever, so enrolled on a teaching course with the intention of teaching catering.
When I moved from Wales to my husband's home town, I looked at evening classes and picked aromatherapy. As a chef we use herbs and spices so this interested me. I also remember making "potions" in the kitchen with my mother's set of herbs that she rarely used. I was asked to teach a course by my reflexology tutor. That led to me working in FE colleges for a few years which I didn't enjoy due to staffroom politics.
I have always worked as a freelance therapist and tutor and have worked at Seaham Hall Serenity Spa, 4 colleges and community teaching organisations such as WEA. I have worked alongside hypnotherapists, acupuncturists, Shiatsu, sports injury and Tai chi therapists."
Describe a typical day.
"I wake up around 7am, switch my computer on, check for emails and check my diary. I print manuals or hand outs off depending on what I am doing. I generally start work at 9 and finish between 3 and 8pm.
If teaching, I need to ensure that I have manuals, teaching aids etc to take with me. If it's a talk or demonstration I ensure I have hand outs and teaching aids. If it's a therapy day, I ensure I have towels to take in with me as I do the laundry at home.
I get to my therapy venue, set up, put some "plinky-plonky" music on and relax before my client arrives. I generally work in 55 minute slots, giving me 5 minutes to re-do the massage couch, remove soiled towels and bowls used in treatment.
If providing talks I can be at a centre for drug and alcohol dependency, mentally or physically disabled young adults, young mums groups, church groups or pain management groups. I have to quickly adjust my approach to suit the group.
When teaching I work with small groups of 1-4 students. I start with essential health and safety, theory, history and development, marketing, consultation skills, etc before introducing the practical element. I often take a turn on the massage couch to assess the student's pressure, tempo and stance. I am passionate about making therapists aware of burn-out due to stress, overwork, RSI, not protecting themselves from negative energy, etc."
What do you enjoy most about your job?
"I love being self-employed for starters. I also love the variety of my job as I do therapies, teach and provide talks.
I love the fact that everyone is always pleased to see me. I see the immediate response to treatment; a client can come in with the troubles of the world on their shoulders, and leave my massage couch and float down the stairs.
I also get a kick out of developing new treatments and writing training manuals, I have so far written 31 training manuals with 3 more to be released this year.
I am also writing a novel, but have only written 2 pages in 6 months."
And the least?
"Sums! I hate doing my "books" and always leave them to do in a mad caffeine fuelled two day session, then hand over to accountant to fill in the tax return. I also dislike self-promotion."
What are the common misconceptions that people have about the work you do?
"That I'm a Jesus sandal wearing, garlic and lentil eating hippy. Although I do eat garlic and lentils. Also some dimwits think that massage = sexual services / massage parlour."
What are the main skills you need to work as a holistic therapist?
"You need to be caring, empathetic, and have soft hand and, soft ears!"
Tell us a little about the benefits that come with the job.
"I earn as little or as much as I put my mind to. I pay myself a set income so that I have money reserved for 1) the tax bill, 2) holidays and 3) quiet periods/illness. I work as little or as much as I like, some days I work solidly from 9-8pm with little breaks and little to eat.
I attend training courses throughout the year which is saved for as I have to pay for the course and also have loss of earnings to contend with.
Other days I can fit the gym in between clients. Some days I have no clients and no students. I fit my son's activities around my working hours too."
What advice would you give someone wanting to break into this career?
"Everyone wants a massage, few people wish to pay for a massage. I would suggest building your clientele up gradually whilst working part time to ensure you have an income. Employed therapists are paid minimum wage.
With regards to courses, I think it is best to start with Swedish massage and try and do a separate anatomy and physiology diploma. VTCT, ITEC, NVQ and City & Guilds are the main awarding bodies."
Where do you see yourself in 10 years' time?
"I would love to be running a training academy with a salon, having staff to that I can train up to be mini-gurus and teach and perform treatments with the same energy, compassion and excitement as I do.
I also intend to travel to countries to learn new skills such as Indonesia, Tibet, India and China.
AND JUST FOR FUN…
First in the office or last to leave?
"As its only me first and last. Being self-employed, my office is open 24/7 with my laptop and blackberry."
Tea or coffee?
"Black coffee."
Staff canteen or packed lunch?
"Mad dash to the corner shop for anything they have."
The lift or the stairs?
"Stairs."
Out after work or straight home to bed?
"Straight home to work on my laptop. Or body balance at the gym."
---