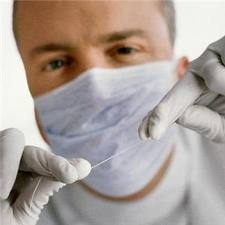 Welcome to this week's 'The Monday Interview'.
Today I'm bringing you the insider info from a career that you are either going to love or hate the sound of, and yet which remains one of the most competitive degree courses to get onto - dentistry.
Do you have in interest in science and wish to combine it with a career involving a high level of people skills? Perhaps you are considering a career in healthcare but are put off by the thought of shift work and long irregular hours? In this interview Jess describes how the flexibility of self-employment in the dental industry can allow you to retain a sensible work-life balance whilst also doing a job with great reward, financial and otherwise.
As always, I am very grateful for the professional contributors who make this blog series happen and would like to thank Jess for her time taken in giving this very useful insight.
---
So, briefly, what is your job?
"General dentist at Ace Dental Care (www.dentalpracticestalbans.co.uk). I've worked there for 6 months and have been qualified for 10 years. I'm self employed, as most dentists are. I work as an associate, which means I work in someone else's practice."
How did you get into it?
"I wanted to do something in healthcare and this seemed to fit the bill. I needed 3B's at the time (although I'm aware that the requirements have since risen) and got them. The interview process was quite competitive, but I got through. Having a vocational degree appealed to me- I wanted to know where I was going at the end of university."
Describe a typical day.
"Mostly it's a 9 to 5 job; very good if you don't own your own practice as there is very little paperwork - you really can't take your work home! I like to keep to time when I can but sometimes you can lose your lunchbreak if an emergency comes in.
Some practices, especially private ones, operate late or early hours, and weekends, but your schedule is set so easy to plan."
What do you enjoy most about your job?
"Contact with people, helping them to be healthier. It's great when I can really change things for someone and make them more confident. It's nice to do work I'm pleased with and the scope for aiming high is vast."
And the least?
"When people complain. It's incredibly personal and will have me awake at night for weeks on end. Thankfully it's been a while! I've not been sued yet but it's getting increasingly common."
What are the common misconceptions that people have about the work you do?
"Aha where to start!
Mainly it's money. People can be very suspicious about why you are recommending certain treatments, but it can be gratifying when you see them start to trust you.
Most misconceptions are not really misconceptions, they are truths about bad dentists that get transferred to us all! All you can do is be true to yourself and hope that that shines through to your patients."
What are the main skills you need to be a Dentist?
"A Bachelor of Dental Surgery degree or equivalent form a recognised university will provide you with the basic skills, but you definitely need to be practical and good with your hands. People skills are also a must!
If you have a good business mind it will help no end in general practice."
Tell us a little about the benefits that come with the job.
"Earnings vary widely. I would say a full time dentist can earn from 40k up to 200k. As I mentioned dentists are self-employed and when you work for a practice you generally get to take home 50% of what the patients pay, less your half of the lab fees.
Owning your own practice is what most people strive for, but it is a lot of work and responsibility, and you don't always end up much better off. But you do get freedom to do things how you want to!
It's a great job for a woman as easy to do part time and fit around family commitments.
I've also travelled and worked abroad and my UK qualification is recognised in loads of places, but not the US."
What advice would you give someone wanting to break into this career?
"Get some experience. It's not so easy these days as all dental nurses have to be qualified or in training, but try to get a summer job doing some dental nursing as it's great to see how it works. Then think hard about whether it would really suit you. Dentistry has a high suicide rate for good reasons!
If you feel that general practice is not for you even after you start the course, there are lots of other options available in hospitals, specialising and teaching. Sometimes you can transfer to a different degree course part way through if you get cold feet. Occasionally you can transfer to medicine."
Where do you see yourself in 10 years' time?
"Hopefully working hard in a nice practice and doing some exciting work!"
AND JUST FOR FUN…
First in the office or last to leave?
"Neither. I only have to be there when patients are booked for me, which means sometime I get to go home early."
Tea or coffee?
"Decaff. Not a good job to have the shakes with!"
Staff canteen or packed lunch?
"Whatever you eat, you must avoid garlic and onions. Burger burps are not pleasant in the surgery either!"
The lift or the stairs?
"Stairs."
Out after work or straight home to bed?
"Straight home. It's not a great job for socialising with colleagues unless you're in a big practice."
---