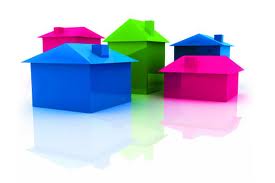 Welcome to this week's 'The Monday Interview'.
Today we are taking a look at the property and construction industries to examine just one of many career options that they offer. Are you interested in buildings? Are you a logical thinker with good problem solving skills and able to communicate well? Have you considered a career as a Chartered Surveyor?
Today's contributor, James, found himself following a family tradition when he made the decision to become a surveyor. And he is an excellent example of a career changer who has made a real success having returned to university as a mature student. James is keen to point out, however, that making the career decision to become a surveyor should not to be taken lightly as the training and first few years of practice are demanding. But, as we will see, it as an occupation which allows you to reap the rewards as you progress through the years.
Thanks very much for your interview, James, and for shedding some light on this often-overlooked career choice.
---
So, briefly, what is your job?
"I am a Chartered Surveyor. I work for a bank, interpreting property valuation reports, and advising underwriters on their contents, so that they can make decisions on commercial lending. I also give in-house property advice to lending teams throughout the UK."
How did you get into it?
"My Dad was a chartered Surveyor, following in his father's footsteps. After trying out various careers that I didn't like for one reason or another (double glazing sales, wine merchant, retail management, drummer in a band), I decided to go back to university (had dropped out of a computer science course) as a mature student and do a RICS (Royal Institution of Chartered Surveyors) accredited degree as a way into the industry. I did a BSc in Land Management at the University of Reading. I got my training contract through a raft of assessment centres, and found out about my current job through contacts made in the industry."
Describe a typical day.
"No two days are the same. I go to meetings with both external clients and the internal panels I advise, I sometimes go on site visits, I talk about buildings, I liaise with property valuers, I model cash flows, I give structuring advice, building advice, and update our team's intranet profile. I also present at national valuation conferences for the biggest surveying firms in the world."
What do you enjoy most about your job?
"Being able to talk about buildings. I love buildings."
And the least?
"The most challenging bit is managing borrower expectations in the current financial market."
What are the common misconceptions that people have about the work you do?
"Nobody has a clue what I do! Because I work for a bank I am a "banker". Whereas in fact, I am a chartered surveyor who works for a bank."
What are the main skills you need to work as a chartered surveyor?
"Patience. Property is a slow-moving thing."
Tell us a little about the benefits that come with the job.
"Working in a close-knit team. Job satisfaction when a deal comes together. Great prospects for promotion. Good training. Good work/life balance."
What advice would you give someone wanting to break into this career?
"Think long and hard because a RICS-accredited degree plus 2 years on the job training, and having to pass a written assessment and viva will take it out of you! This is just to get qualified - The job I do now cannot be done unless you have a few years of relevant experience in a property firm where you work extremely hard, long hours, and for a lot less pay. If I had not done 5 years of extremely hard graft of long hours in a high-pressure environment meeting tight deadlines, I would not have the opportunities I do now. Keep your eyes on the prize!"
Where do you see yourself in 10 years' time?
"I don't like thinking that far ahead! Leading my own team would be nice though."
AND JUST FOR FUN…
First in the office or last to leave?
"First."
Tea or coffee?
"Coffee."
Staff canteen or packed lunch?
"Packed lunch."
The lift or the stairs?
"Lift."
Out after work or straight home to bed?
"Home to the wife and kids."
---