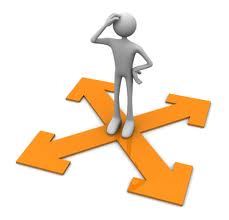 Welcome to this week's 'The Monday Interview'.
Today's interview is one very close to my own heart. Say the term 'careers adviser' and the image that most likely will come to mind is of someone working exclusively in school settings, with young people.
Now I know this isn't always the case. As an independent careers adviser, whilst I do work with young people and I equally as likely to be working with experienced professionals and career changers. But what about those people who, for whatever reason, are deemed as needing extra and/or targeted support in order to help them access the job market and make decisions about their career futures?
Today's contribution comes from an ex-colleague, and friend, of mine whose current job involves providing exactly this support for Young Offenders. Thanks so much, Amellia, for your informative contribution, talking us through one of the many specialisms that exist within the world of careers guidance.
So, briefly, what is your job?
"I am a Connexions Adviser providing advice on education, training & employment for Young Offenders. I work with young people (aged 16-18) who are known to the Youth Offending Service & support them in accessing opportunities in education/training or employment."
How did you get into it?
"I have always wanted to work with people & support them in making the most of opportunities. I initially started working as an employment & training adviser before seeing & applying for the role of a trainee careers adviser."
Describe a typical day.
"I start by checking my emails & voicemail. I then check my appointments for the day & gather information/opportunities to introduce to my clients when I see them. I also attend meetings or accompany clients to interviews or assessments & complete 1-1 guidance interviews."
What do you enjoy most about your job?
"Having a variety of activities keeps me motivated. I love being in & out of the office (training, completing prison visits across England, attending meetings, delivering group work, but fundamentally being able to support someone through a difficult period in their lives)."
And the least?
"There is a lot of paperwork & recording to do. I have to work on two different databases & access a number of databases to retrieve information. I would average that sometimes I spend more than 70% of my day doing administration & the rest doing face to face work."
What are the common misconceptions that people have about the work you do?
"That I am dealing with serious crimes all of the time and that the clients that I work with are all menaces to society. There are a wide range of reasons people come to the attention of YOS's & the vast majority of clients are lovely individuals who have made a mistake that they are being penalised for."
What are the main skills you need to work as a careers adviser for youth offenders?
"Excellent communication skills including a high level of listening skills. The ability to prioritise your own workload and use initiative. Being able to motivate individuals (and yourself). Being able to set clear professional boundaries. Good administration skills in order to keep up with all the paperwork. In terms of personal qualities, you must be non-judgemental, empathetic, innovative and flexible."
Tell us a little about the benefits that come with the job.
"Starting salaries are around £18k but the more experience & qualifications you have the more you can earn; salaries can go up to £35k. There are a lot of changes in this area & roles are extremely competitive. There are currently fewer roles & more applicants."
What advice would you give someone wanting to break into this career?
"There have been many changes recently in the qualifications expected; I completed an NVQ4 but as of March 2012 there is a career development professional qualification. It is also useful to have an effective practice qualification for specific work in Youth Offending Services."
Where do you see yourself in 10 years' time?
"In 10 years' time I can still see myself working with young people but I do not feel that I would be working with young offenders. I would probably be in a senior management role working for a charity or a hostel providing support in a non-careers capacity."
AND JUST FOR FUN…
First in the office or last to leave?
"Last to leave."
Tea or coffee?
"Coffee."
Staff canteen or packed lunch?
"Restaurants."
The lift or the stairs?
"The lift. When it's working"
Out after work or straight home to bed?
"Definitely out after work."
---