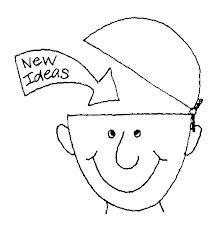 Welcome to this week's 'The Monday Interview'.
Finally, we are back after an extended summer break, bringing you more career journeys and professional insights.
And we kick off the Autumn with an interview today from a business analyst. It is a career choice shrouded in much mystery and, dare I say, confusion - I know from the work that I do that many people struggle to understand exactly what the job involves and how business analysts fit into organisations. This is a real shame as it is a dynamic new(ish) career area which would suit many graduate and career changers alike, but is so often overlooked in favour of more traditional choices.
Today's interview features Caroline, an experienced business analyst who talks about her way into the career, describes the role she does, and breaks down the main skills and qualities that she feels is needed to be successful in this area. Hopefully we will all now be a bit better informed!
Thanks so much for your contribution, Caroline :-)
---
So, briefly, what is your job?
"I am a Lead Business Analyst for a financial services company. I like to think of my role as an internal consultant and I help define and bring shape to business problems and the requirements for the solutions to those problems. I also help ensure those solutions meet the needs of the organisation and are aligned to the organisation's strategy. I typically work on large business change programmes and can be responsible for producing some or all of the following:
Scope definitions
Business Target Operating Models
Business Process Models
Requirements Specifications
Stakeholder Plans
Feasibility studies & Business Cases to secure funding
I am responsible for ensuring the business requirements accurately reflect the needs of the business, will meet the scope of the programme along with any constraints such as time, cost, and quality. I also manage the delivery of the requirements throughout the lifecycle of the programme through design into build, test and implementation and onwards to measure that the expected benefits have been delivered.
Now I also lead a team of Business Analysts and I'm also responsible for managing the workload and task assignment for the team, putting together plans for analysis activities and monitoring and reporting progress. I also work with my team, providing support and coaching to help develop their skills and experience.
There is an often quoted set of statistic regarding project failure and poor requirements definition and the cost of fixing errors introduced by poor requirements in the late phases of project delivery. This is where business analysts add most value by bringing structure and rigour to the requirements gathering and management process, helping clearly define the scope, a clear set of requirements that adhere to the scope thus increasing the chance of a successful delivery."
How did you get into it?
"After graduating and having a few temporary jobs, I realised I liked improving processes, although I didn't know that was what I was doing at the time. I went back to University to complete a Masters degree in IT and then joined an IT services company as a graduate trainee 'Consultant'. I tried a few different roles, security consultancy, test management, bid management and business analysis. Business analysis was my favourite so I built up my experience and then left to work for my current employer as a Business Analyst. That's a fairly typical route. Most of my colleagues are also degree qualified.
Now, there are also specific qualifications such as the ISEB diploma in Business Analysis and the IIBA CCBA and CBAP. I have the ISEB diploma."
Describe a typical day.
"I start off looking at my 'to do' list and my scheduled meetings to see what preparation I have to do. A typical day sees me talking to stakeholders, perhaps an interview or a workshop after that I'll write up any notes and send them out to make sure my recollection is correct and follow up any actions. This is important, as it will form the basis of the requirements I produce. Then I might have a team meeting to catch up with the team's progress and generally find out how everyone is. Business Analysts like to talk…..
Today, I've spent a bit of time researching some system changes to understand the impact on customers and colleagues and produced some documentation describing the changes for a non-technical audience, reviewed some documentation produced by my team and provided some consultancy input to another strategic programme.
I'll also update my plans and look at my next steps - who do I need to speak to next, and schedule any meetings or workshops that are required."
What do you enjoy most about your job?
"The variety of the role. I deal with people at all levels from Directors and Heads of Function downwards and no two assignments are ever the same. It's also quite a flexible role and I often work from home as increasingly I work in teams in diverse locations across the country and abroad.
It's also very satisfying to see a programme you have helped shape and define the requirements for deliver and see the new systems in use and improving the way organisations work."
And the least?
"Business Analysis is a relatively new discipline and not everyone understands what we do and the value we can add.
Sometimes the objectives of the work I do are to improve efficiency, reduce costs and that can result in changes to peoples' jobs or job losses, but you have to think of the bigger picture, as the alternatives could be much worse."
What are the common misconceptions that people have about the work you do?
"That I know how to fix computers. And that anyone can be a business analyst."
What are the main skills you need to work as a business analyst?
"This can be broken down into two areas; general and technical. The key general skills are:
Great communication skills - verbal, written and non-verbal. Often it's as much about what people don't tell you. You also need to be able to vary the way and methods according to the audience and you have to be able to gain rapport and build trust. Closely linked are presentation and facilitation skills.
Curiosity - I spend a lot of time asking questions or thinking about what questions to ask and you need the kind of mind that wants to know how things work, what the issues really are and how they can be improved. Sometimes you have to think like a small child and ask why……..
Flexibility - There's not a one size fits all approach and you have to be able to see where you need to change for a given situation. And you have to be able to think on you feet e.g. if a workshop isn't going well and you won't get the same people in the room for 3 months.
The ability to make the complex simple, and break down problems into simpler chunks. I'm often the middle man between business & IT so I have to make business concepts understandable to a technical audience and technical concepts understandable to a business audience.
Technically, the following are useful:
Modelling skills such as business process models, context diagrams, UML and case models, data flows etc.
Requirements elicitation and analysis
Requirements management and traceability
Understanding of the project lifecycle
Data Modelling
It does vary by organisation. Many have their own change methodology, which will influence which standards and tools are used. Some people also see domain knowledge as important, I don't as often that can hinder that 'big picture' view and a good business analyst will get up to speed in a new domain quickly. I'm all for cross-pollination of ideas!"
Tell us a little about the benefits that come with the job.
"It's pretty well paid. Private sector tends to pay better than public and the pay and benefits also vary depending on the type of employment - permanent or contract.
As I've said earlier, Bas tend to be pretty sociable and I work with a great team. We provide a lot of support and informal mentoring and coaching which makes for a supportive and collaborative working environment.
There are real opportunities to make a difference to the way an organisation work which, is really satisfying and the variety means there's little boredom and repletion.
It's an exciting time to be a BA as the role develops and matures. Many companies are now setting up dedicated practices or centres of excellence and investing in training. There is a clear progression from junior analyst through to a Lead BA and then onto practice management. It's also a good route into consultancy and a good grounding in the skills needed for successful business management."
What advice would you give someone wanting to break into this career?
"Most of my colleagues have a degree in either business, IT or science and either started off in IT development or testing.
Don't turn your nose up at roles like testing - it's a good way to get a foot in the door and understand what makes a good set of requirements.
Look at www.modernanalyst.com or www.batimes.com or www.theiiba.com for further information and training schemes."
Where do you see yourself in 10 years' time?
"Either leading a Business Analysis practice or moving into business strategy consultancy."
AND JUST FOR FUN…
First in the office or last to leave?
"Often both, as I work a compressed week."
Tea or coffee?
"Neither."
Staff canteen or packed lunch?
"Usually the canteen as I've not had time to make my sandwiches."
The lift or the stairs?
"Depends."
Out after work or straight home to bed?
"Neither - off home to spend time with my family before bed time. Back when I first started out after university I was most often found out with my colleagues 'networking'."
---