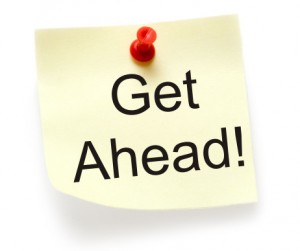 Begin work on your UCAS form
To kick off step 1 of my blog series we will begin with something really simple. A small step but one that will put you ahead of so many other prospective uni students in your position. All you need is access to a computer, an email address, a way of making some notes, and at least 15 minutes of time.
Every year, towards the end of June, UCAS open their online application system, 'Apply' for students wishing to commence university in the Autumn of the next year. And whilst it is not possible to submit your application until September, you can certainly start filling it in.
Apply has been running for many years now and is a well-oiled machine. Before you can start completing the application, you first need to register. To do this, go to the UCAS homepage click on 'Apply or Track', followed by 'Start and Undergraduate Application', and make sure you select the option 'Register and apply for 2016 courses'. Follow the instructions, making sure you make a note of your password, username and Personal ID number as you go along (seriously, I've seen so many students who have failed to do this over the years and it can take a fair bit of time and effort to rectify). You may also wish to make a note of your answers to the security questions if they are not particularly memorable to you.
Your registration to UCAS Apply is complete when you verify your email address by submitting the code that is sent to you in an email from UCAS (this will make sense as you go through the process, I promise). Once this has been done you are officially registered. Congratulations. The process this far should have taken a maximum of 15 minutes, at which point you can either choose to exit the website and come back to complete your application at a later stage or you can start working through it now. It's entirely up to you. The great thing about UCAS Apply is that you can dip in and out (as long as you keep saving the information along the way) according to how much time you have to offer at that particular point. Some of the information is extremely straight forward and will require little or no forward planning (for example the sections on 'Personal Details' and 'Employment') whilst other should take a lot more considered thought ('Choices' and 'Personal Statement' in particular). But the great thing is that it can be broken down into bite-sized chunks.
A quick word about 'buzzwords': if you are applying through a school or college it will ask you to link your application to that school/college by giving a 'buzzword'. Essentially, that is a word unique to your institution which verifies you (in the first instance) as a bona fide student. Some of you may have been given this before the start of the summer holidays by your school staff. Others may not have it yet, or may have forgotten it. If you fall into the latter category do not panic. Go ahead for now, registering yourself as an 'individual applicant'. You can easily link your application to your school at a later date, once you know your buzzword, by clicking on 'Options' once you have logged into Apply.
It is highly likely that most of you will have more time on your hands now than you will come September and beyond. Don't forget, this is all about making it easier for yourself in the long run. So, what are you waiting for? Start by producing your very own UCAS Apply action plan. Give yourself a series of mini-deadlines for each of the sections and see how far you can get with your application before the beginning of term. Your teachers will be impressed!
---
Momentum Careers Advice offers one to one career consultations to anyone who needs help with their university choices or decisions. We also offer a great value-for-money personal statement review service, to help optimise your chances of impressing the admissions tutors. For more information about either service click here.