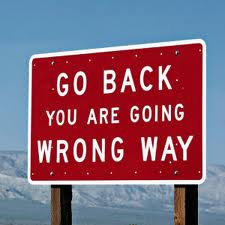 With university places getting more and more competitive, personal statements have an increasingly important role to play in identifying the students who can offer the most to a university course. And yet it is the same mistakes that, time and time again, are stopping students from securing their dream offers. In my 12 years' experience of working with the UCAS system, I always advise students to avoid the following in order to increase their chances of application success :
An uninspiring opening paragraph - First impressions count. You want to engage the reader from the start so avoid overused openers such as "I'm studying BTEC Business because…" or "From a young age, I've always held an interest in nursing…" This can be the hardest part of the statement to construct but it is worth getting it right.
Poor (or no) structure - Take time to plan your statement properly. Treat it as an essay. Work out an order that flows well and that will most appeal to the admissions tutor. Prioritise the important stuff early on to keep the readers interest alive from the start.
Not enough academic focus - A wonderful extra-curricular repertoire alone will never be enough. At least two thirds of your statement should be focused on the reasons you are applying to the course, not your achievements at ice hockey/knitting/crystal healing. Yes, the transferable skills gained are important but they are not the leading factor.
Lack of genuine enthusiasm for the subject - Lecturers want students who will be exciting to teach. Show your interest in the subject by demonstrating knowledge outside of the curriculum - extra reading, attending professional events, developing specialist areas of interest that you can talk about. Know your subject and understand what the course involves.
Unnecessary listing of information - Don't fall into the trap of using up valuable space by merely listing previous qualifications or your employment history. They have this information already so it is only relevant to mention it if the context is useful. Listing your A levels, for example, is not OK. Talking about the skills you have developed from them and the insight they have given you, however, is.
A statement which is too short - UCAS give you 47 lines for a reason. Use them. If you fall far short of the space allowance then you need to go back to your planning and identify areas you can expand upon.
Poor spelling and grammar - There are, quite simply, no excuses. Get it proof read, and again, and again… And absolutely NO text speak. This is a formal document.
Overuse of a thesaurus - Contrary to the popular belief that this will make you sound more mature, the reality is that it will probably make your statement sound stilted and artificial. It needs to flow well, so make sure it is written in language that you would normally use or it will stand out for all the wrong reasons.
Too much focus on career goals - Don't jump a step ahead. You are applying to an academic course of study, not a job. Whilst certain vocational courses will demand that you are able to talk about your knowledge of the career path (perhaps through work experience or professional networking) it is essential to remember that you must also show enthusiasm for the academic content of the degree. It may be that you would make a great social worker, but to get there, you first need to prove you are a great student.
Being too generic - It is called a 'personal' statement for a reason. It should sound like it comes from you, and you alone, not everyone else. Take time to bring out the elements - academic , motivational and otherwise - that make you unique. And a word of warning; universities are 'hot' on plagiarism. Whilst it may be useful to read other statements as a preparation tool don't ever be tempted to 'borrow' content from others. Chances are you will be found out.
---
This blog post is an abridged version of a 10 part blog series "My Top 10 Most Common Personal Statement Errors". The entire series can be read here.