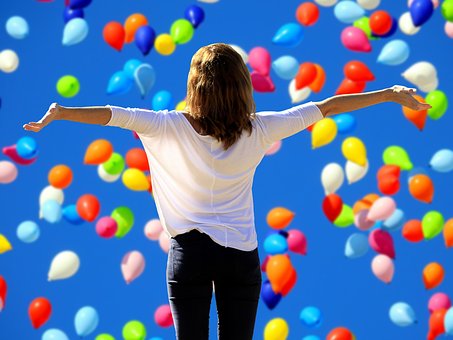 As is common at this time of year, most of us will be knee-deep in career reflection as we set our goals for the year ahead. And yet too often these will focus on the negatives – what needs to change, what we can be doing better, how we can get things to improve…
Successful career progress, however, requires a much more well-rounded appraisal. It is really important that while you are able to identify the weaknesses and areas for development you are also able to define what is working well and how you can build on this to help ensure future work happiness. Here are some questions you may wish to ask yourself:
What am I doing well in my current role?
Identifying what we are doing well may not always come naturally (or comfortably) to us but, even in the toughest of times, there will be things you can draw on. Think back to appraisals – what were the positives? What would your colleagues say you bring to the team in terms of your qualities and attitudes, as well as areas of expertise? Most importantly, think about how you can optimise these, perhaps by sharing knowledge with those around you or by striving to develop further the skill set that you bring.
What are the parts of my job keep me the most motivated?
This question focuses us on our work tasks. What parts of your role do you look forward to the most? Imagine your daily 'to do' list – which items would you choose to tick off first? Rather than seeing your job as a single whole, try breaking it down into its component parts and selecting the areas that feel 'best' for you. Are there any ways in which you can incorporate more of these into your role or even start moving towards a career which naturally places more emphasis and importance on these skills?
What has improved for me over the last 12 months?
Every 12-month period will naturally come with its ups and downs but start thinking about how you have developed and settled into your job or career over this timeframe. Have you attended any training that has increased your confidence in certain areas or developed new skills and knowledge that have allowed you to make progress? What hurdles have you managed to overcome that were previously causing barriers?
Who do I have 'on side' at work?
Work relationships can be complicated and sometimes counterproductive. But rather than focus on where these difficulties may lie, aim to make the most of your current situation by identifying your team around you – those that are most likely to enable your progress and who can help you to move forwards positively. Spend some time thinking about exactly how these people may be able to help you and remember, they are not mindreaders – they can only help if they know what you want.
Whether you are looking to move to pastures new this year, or just improve your current working situation, focusing on the negatives alone won't allow you to paint the full picture of what is needed to create your own work happiness. Sound career decisions are as much about building on the good as they are about avoiding the bad. So make sure you give yourself the time you need to identify the more positive and effective aspects of your work, which should allow you to face the months ahead with a renewed enthusiasm. And, let's face it, we know this is more likely to reap results.
---
Momentum Careers Advice is based in St Albans, Hertfordshire, but can provide careers advice, guidance and support via Skype, across the UK and beyond