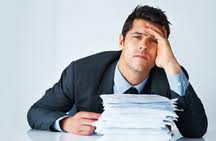 You know you can do the job standing on your head. You have filled out every section of the application form and submitted it well before the deadline. So why are you still not getting interviews?
This is a blog post I've been meaning to write for a while now as it is a question I am asked a lot. And in many cases, it is a situation that can be quite easily rectified. The solution is in understanding the very specific short listing techniques that are being used.
Application forms are the standard application procedure for most public sector jobs, so this can pose particular difficulties to people who are making the move, for the first time, from the private to the public sector and who, previously, have been used to a very different and less structured method of recruitment. (Although, that said, many people within the public sector also struggle to translate their experience and skills properly on application forms). In my experience, failure to be shortlisted for interview is usually down to one of four reasons:
Quite simply, you are not qualified enough

Any vacancy for which a job description and person specification is provided makes this quite clear to see. The person specification lays out in direct terms the skills and experience they are expecting applicants to have (and be able to prove). If you don't meet the majority of these criteria points, it is probably not worth applying. Obviously this is a call that only you can make. But bear in mind that the job market right now is very competitive and a decent application takes a lot of time to produce - you need to decide whether it is worth putting your time into this application, or whether your time would be better spent working on an application with a better skills match.

Your application is not tailored strongly enough to the person specification

You need to locate 2 things here: the part of the form called 'Supporting Statement', 'Supporting Information' or similar, and the person specification. It should tell you somewhere on the form or within the application notes that the supporting statement should be used to provide evidence on how you meet each individual point on the person spec. And they really do mean this. The short-listers will quite literally use a grid to go through each applicants supporting statement one by one, and mark every criteria point with a tick, cross or question mark, depending on whether or not they feel the applicant has proved evidence of having this skill or experience. Obviously, the more ticks you get, the higher the chance of being called to interview. They will be looking for nothing more and nothing less at this point. It really is all about the person spec criteria.

A mistake that I see a lot of people make is that they read through the job description and person spec, use it to get a rough idea of the job, and then use the supporting statement to write an unstructured and largely unrelated biography of their career to date, drawing out the qualities and skills that they feel may be most relevant, but which are not necessarily the skills and qualities that the person spec has asked for. From the short-listers point of view it is very difficult and time consuming to have to scour through a lengthy and unordered text to try and pick out the specific skills that they are seeking. By far the best way to approach this (and bear with me here, I know it may seem an odd method, but it really is the one that is mostly likely to get your short-listed) is to write out, word for word, each point of the person spec in order. Then, below each individual point, produce a paragraph to show how you meet this specific criteria. This way, the short-lister knows exactly where to find the information they are looking for and you will be able to make sure that your responses are covering ALL the criteria that is requested. It leaves very little room for human error.

You are not giving enough evidence of the skills you have

Believe me, this method of recruitment is all about giving sufficient evidence. If the person spec states, for example, that you are to have a 'flexible approach to work delivery' it is quite simply not enough to write in your supporting statement "I am used to working flexibly in order to meet the demands of different customers". At best, that may get you a question mark, but never a tick. By all means, use the above sentence as the start to you answer but don't leave it there. You need to go much deeper by relaying the details of a specific incident. A useful technique here is known as S.T.A.R. It involves you telling them what the situation was, describing the particular task at hand, describing your own actions, and finally letting them know the result. So, you need to be breaking it down bit by bit, and keeping a focus on the skills that you had to adopt or the methods you used in order to bring about positive results. This method is really worth mastering as it is also essential for interview.

You have made the assumption that it is OK to leave certain information out of your supporting statement

I'm going to let you into a secret here: short-listing for interview is often based purely and solely on the supporting statement. The rest of the application form may not even get a second glance at this stage. It is a big mistake to leave information out of your supporting statement on the assumption that they have already gleaned it from your application form. Assume nothing. Write your supporting statement from scratch with the mind-set that they know nothing about you or your previous work history. If the person spec is asking for 2 years' experience in a management role, don't expect them to go foraging through the rest of your application form to find this out. Spell it out to them on your supporting statement, along with any further information you can give about what your management experience entails. If the person spec asks for proficiency with Microsoft Office packages, don't expect them to just assume this from your previous roles. Again, you need to tell them about it on your supporting statement in order to get a tick in that particular box.
I am confident that by avoiding these 4 errors you will increase your chances of getting called to interview. What I've witnessed many times in the past is that the people getting the interviews are not necessarily those with the best matched experience and skills, but they are those with the better understanding of the recruitment process.
---
Momentum Careers Advice offers an application form review service for just £60.