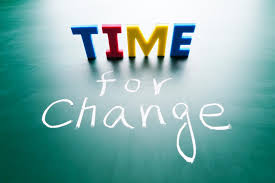 So far, the period post-graduation has not lived up to expectations. You were a high achiever at school, you now have a good degree behind you, surely you should be climbing the career ladder by now? But how come you are finding it so hard to even reach the bottom rung, and what can you do to change your fortunes?
Give yourself thinking time
First things first, it is not too late. Nope, not at all. Contrary to popular belief, the majority of people do not graduate straight into the career that lasts them a happy lifetime. Career is so often a journey of discovery, and discovering what is out there and what suits you best can take time. Don't rush into decisions just because you feel you need to have an answer. Use this time to do some reflection, to think about your career values and your own skills and strengths. Learn from people around you about different working environments and cultures and what you feel would suit you best. Perhaps your search needs to take a new direction.
Review your options
You have possibly spent the last 3 years hearing about graduate trainee scheme and maybe some of your friends have already started them. But they are not for everyone and the truth is that it is still only a small minority of graduates that start their careers through a formalised graduate training programme. There are plenty of alternatives that you may not have been considering. Many entry level positions seek graduate calibre applicants and these can be a great way to get your foot in the door with certain employers or industries. And if you really don't know what you want to do, temping can be a great way of discovering what is out there.
Expand your expertise
Take a look at your CV and be honest with yourself. Did you use your time at university to start developing skills and/or relevant commercial experience? The harsh reality is that if you didn't, many of your direct competitors will have, and that gives them huge advantages over you. So rather than focusing on a disheartening job search, it may be wise to invest time in expanding your experience through internships, work experience or even voluntary work.
Commit 100% to your job search
If you are in the fortunate position of knowing what it is you want to do, and having built up decent industry exposure, can you hand-on-heart say that you are doing everything you can in your search for work? To be successful in your quest you need to be doing more than just sitting behind a computer and firing a few CVs through. Are you networking effectively - attending industry events, letting all your contacts know you are job seeking? Are you getting out an about and meeting with recruitment consultants and hiring manager? Are you making the most of social media - LinkedIn, Twitter, Facebook - to target employers and start conversing with them?
So what needs to change? If your efforts haven't been rewarded so far then cast a critical eye over your situation. Spend some time identifying what needs to be happening differently in order to bring you positive changes.