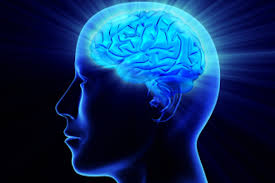 One of the many great things about being a careers professional is the potential to learn from the clients we work with. And I was recently lucky enough to work with a lady who confirmed my views on exactly what constitutes a successful job search. Because every now and then it is reassuring to know that what you preach is being practiced, and with great results.
The client in question had been made redundant after a significant amount of years with her employer in a marketing role. We worked thoroughly over her first session to really define what she wanted from her next role, taking lessons learnt - both positively and negatively - from her employment experiences to date. She was then sent off with the usual action plan that I set (cough homework) to define this further, focusing in on her own set of work values. What she was left with after this was a very sharply focused wish-list, clarifying not only the type of role she desired, but the specialisms within it where she could really add value, and information on the type of organisation where she would most likely thrive. From that point onwards, I encouraged her to be selective (some would say 'picky') about the roles she pursued, only applying for those that provide a close match to her skills and values framework.
To cut a long story short, when we met up a month later, she had applied for just 3 roles, received interviews for 2 of them and job offers from each of these. It was the perfect example of an intelligent job search. She didn't fall into the 'panic trap'. She stayed firm to who she was and what she wanted, and only applied to realistic and interesting opportunities. I get that this isn't easy. I see it all too often - the clients who widen the net as time goes on and who feel the pressure to be sending through a certain amount of applications each week. But successful job search is so often about quality over quantity. And this, of course, has the additional benefit of making your applications much easier to track, and those follow up phone calls so much easier to make.
So, what two lessons can we learn from this intelligent job search? Firstly, job seeking is not, and should not be, a numbers game. The idea of throwing CVs at a wall and hoping some of them stick just rarely happens. It is likely that all this will encourage is disillusion and demotivation. Secondly, success in your job hunt is often shaped in the early stages, before the first CV is even sent out. A crucial but much-forgotten element to job search is spending significant time before you target the market reflecting on what you can offer and identifying what you want. Approach the job market with a sharp focus and don't be afraid to keep it sharp.