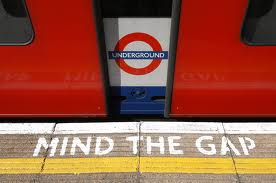 It's that time of year again. Schools and colleges are starting to focus on preparations for the next round of university applications and Year 12 students throughout the country are turning their attention to their career futures. And whilst university will be the immediate goal for many, there will always be those students who feel that a gap year is the best option for them. But is it?
Now, I'm going to lay my cards on the table and say that I'm a big fan of gap years. I took one myself back in 1992, when a last minute opportunity came up to take part in the fabulous Rotary Youth Exchange Programme and my planned first year at university was deferred in favour of spending 12 months in Australia. But I know that lots of students (and their parents) are understandably a little anxious about the prospect of taking a gap year, with much of the anxiety being focused on how it will be viewed by universities and employers, and whether gap students will ever want to return to education at the end of it. Perhaps the worry is that by taking a year out they are merely putting themselves at risk of falling behind their peer group.
Of course, like most career-related dilemmas the overall value of a gap year does depend upon your individual circumstances, in particular; what your motivations are for taking a year out and what you plan to do with these 12 months. So here are some basic dos and don'ts when it comes to taking time out before university:
Do:
Have clear plans - know what you are going to do with your year

Whether it is voluntary work overseas, gaining work experience, saving money for university, or travelling around the world, your gap year will be much more successful if it is well-planned with clear targets and timescales.

Be aware of the skills you are wishing to develop

Admissions tutors and employers of the future will expect you to have put your gap year to good use, and for you to be able to sell the skills that you have developed from doing it.

Take time out if you feel you need a break from education

Sometimes people just need a short break from the education system in order to recharge their academic batteries. It is better to plan this break, making sure you are gaining skills along the way, than risk dropping out of a university course due to lack of study motivation.

Make a deferred university application rather than put off applying to university

If you are decided on your ultimate course of study, it is wise to apply to university before your gap year (deferring your year of entry) rather than during your gap year. Your application will be much easier to produce with the support of your school around you and there is much less chance that you will miss those all-important UCAS deadlines.

Consider a gap year if you are undecided about which university course to take

Perhaps you just need a bit more time for a bit more research before you can commit to a university course? A gap year can be a great time to do this, gaining work experience along the way whilst also helping to shape your decisions about university and ultimate careers. Rushing into decisions when you feel you need more time can be disastrous.
Don't:
Waste your time.

You have 12 months to use, so use them wisely. Don't expect opportunities to fall into your lap. Unless you are proactive with clear plans then the risk is that 6 or 8 months down the line you may still have nothing to show for your gap year, and that isn't going to impress anyone.

Use your Gap Year as an excuse for avoiding the alternatives

Be honest with yourself. It might be that university isn't for you in which case you need to plan for your next steps properly, or you run the risk of taking a series of back-to-back 'gap years' with nothing to show for it.
In my experience, as long as a gap year is spent wisely then Admissions Tutors are usually impressed with the maturity and additional skills that have been developed by these students. Similarly, when it comes to future jobs, a student who is taken a gap year is often able to bring something to their CV that sets them apart from all the other applicants. So don't be put off by how a gap year may hold you back. Instead, think about the ways in which it may carry you forward.