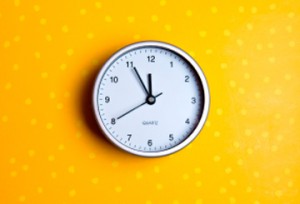 Does your work-life balance need re-aligning? Perhaps your circumstances have changed and you need your working routine to reflect this? But isn't flexible working something that all employees want and few employers offer (and only then if you have kids)? I'm going to take a quick look at what we actually mean by flexible working. Contrary to popular belief it isn't only working parents who can apply and, in these tough economic times, your employer may be more receptive to the idea of flexible working than you think. Think of the benefits brought by reduced overheads and/or a more happy and motivated workforce.
So, first things first - entitlement. As long as you are not an agency worker or a member of the armed forces, and you have been working continuously for your employer for 26 weeks or more then you have the right to ask that employer for flexible working (bearing in mind you can only make one application in a 12 month period). The right to put in a formal request becomes statutory, and therefore must be duly and lawfully considered, if you fulfil the following criteria:
You have or expect to have parental responsibility of a child aged under 17 (under 18 if that child is disabled and in receipt of DLA)
You are the parent/guardian/special guardian/foster parent/private foster carer or as the holder of a residence order or the spouse, partner or civil partner of one of these and are applying to care for the child
are a carer who cares, or expects to be caring, for an adult who is a spouse, partner, civil partner or relative; or who although not related to you, lives at the same address as you
The Direct Gov website provides a useful interactive tool to help you identify if your employer has a legal duty to consider your request.
Secondly, there are many different types of flexible working patterns to consider and it is advisable that you spend time considering carefully which is best for you and your employer before putting in a formal request. Some of the more popular types include:
Homeworking (working all or part of your contracted hours from home)
Term-time working (where your work follows the school term patterns allowing, for example, for you to cover childcare during the school holidays)
Flexitime (allowing you to choose, within limits, when to start and end your working day whilst ensuring that a core working time is covered)
Part-time working (where you are contracted to work less than your normal full-time hours. It might mean that you work the same number of days but for fewer hours each day or that you work for fewer days each week)
Job-share (where you work part time either, part day, part week or part year and share the duties and responsibilities of a full-time position with another part-time worker)
Compressed hours (where you work your total number of contracted weekly hours in fewer than the usual number of working days each week but the individual days are longer)
If you want to find out more about how flexible working could benefit you or your company, the Direct Gov website holds a wealth of information, including guidelines on how to apply.