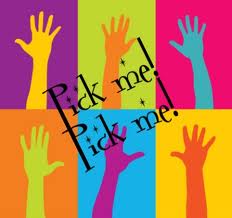 Personal Profile. Personal Statement. Career Profile. Whatever you want to call them, you know what we are talking about here - that short opening paragraph at the beginning of your CV that aims to draw in the reader and encourage them to read on further. Over the years they have had their lovers and their haters, but I believe that recent trends have been working in their favour. It is rare for me these days to see a CV that doesn't include one and, if it doesn't, I usually recommend that one is created.
And yet they really can be 'make or break' when it comes to CVs. Think about it - research shows that recruiters spend as little as 5-10 seconds on a CV before making the first decision as to whether to bin, or read on. That 5-10 seconds leaves little more time for anything but the Personal Profile, so it is essential that it grabs attention in the right way. Think of it as the 'Elevator Pitch' of the CV world.
So, a quick list of Dos and Don'ts to help you create the perfect Personal Profile:
Do
Tailor it to the job application. What skills and experience are they asking for and how can you show that you have this - employers generally want new recruits to be able to hit the ground running. This may mean tweaking words here and there to fit in with the language that they are using and changing your personal profile slightly from one application to the next.
Make it specific to who you are and what you can offer. Think about your USP - what can you offer that sets you apart from your competitors? (length of experience, specialisms, achievements) and, again, tie this in with the skills that they are looking for.
Use a few facts and figures to make it more tangible. "10 years experience as an engineer" says far more than "an experienced engineer". Similarly "Leading teams of up to 25 staff" says more than "team leading experience".
Don't
Be tempted to use a 'Career Objective' - in this tough employment market it is much safer for you to be providing what the employer wants rather than expecting them to fit around your needs.
Make it too long. That 5-10 seconds of the review time goes quickly and they do not want to plough through irrelevant information to find what they need to know. 3-5 sentences is usually enough for a profile. Anything still left to say can usually be covered in a 'Skills and Achievements" section underneath the profile.
Make it purely descriptive by using a string of generic terms and adjectives. Anyone can write that they are "A high achieving sales director with a can-do attitude and great people management skills". But unless you back this up with some facts or specifics then I'm not going to believe it. And if you don't back it up, then you've just wasted valuable prime space at the top of your CV. (Plus, you probably sound just like every other applicant).
Job-seekers: take an objective look at your CV now. Does your current profile (if you have one) market you to the best that it can? Does it represent the uniqueness of your career to date whilst flagging up your major strengths? If not, then take heed from the advice I've given above, set some time aside to work on it and now see what you can come up with. It really can make all the difference to your job hunt. Good luck!