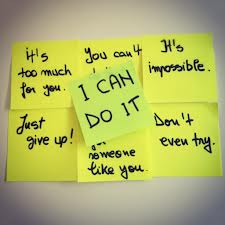 The last 5 or 6 years have been hard times for career changers. The dire economic situation and the saturated job market have resulted in a situation where employers have been more risk-averse than ever. The idea of recruiting someone for their potential has lost out, in a great many cases, to the ease of replacing like with like. But still, successful career change has not been impossible. Not by a long stretch. I've worked with many clients who I seen to make it work. What I would say, however, is that you shouldn't necessarily expect it to be straightforward. If you are serious about a career transition, consider the following to increase your chances of success:
Be prepared to do extra training
This can be useful not just as a way of developing the essential skills or knowledge that are needed to get you through the application process, but as a way of convincing future employers that you are serious about a career change into their industry. You need to be prepared so show 'the doubters' that you are, indeed, committed to change, and a great way of doing that can be by showing you have been prepared to make the time and effort (and quite possibly, the large financial investment) to undertake activities aimed at your new vocational area.
Be prepared to take a long term view
The idea of switching careers but retaining your salary level isn't always possible and you may need to take a few steps backwards before you can move forwards. Career change requires a longer term mind-set - think about the amount of years you still have ahead of you in the work place to forge out success. However, it is reasonable to expect that as an experienced professional you can progress through the ranks at a more rapid pace than many people who are starting off in their first career. A slow start may be followed by swift career advancement as you will have already acquired many business-critical skills.
Be prepared to network your way into work
Rarely has networking been more important than at times of career transition. Use your strengths here - you have years of working experience behind you that has given you contact with a great range of people. First things first - make sure everyone who knows you in a work (and non-work) capacity is aware of your new career plans. Every employer needs good solid workers and those that can vouch for your work ethic and enthusiasm will be happy to help. Spread the word. Attend industry events. Use social networking to make contact with people with influence.
Be prepared to rework your CV
A 'traditional' chronological CV is unlikely to work for you. Your CV shouldn't be focusing on the technical specifics of your last role but should be identifying, instead, the skills you have developed that can be transferred across to your new sector. Consider a short, sharp profile that highlights your commitment to your career change. Follow this up by a skills and achievements section which clarifies the exact skills you can bring with you and evidences how you have added value to previous employment situations.
Career change is most certainly possible but it does require the right mind-set and a healthy dose of commitment. However, if you are prepared for the long-haul and to take that initial leap of faith, there is no reason why it won't become the best decision you've ever made.
---
Momentum Careers Advice is based in St Albans, Hertfordshire, but can provide careers guidance support, via Skype, across the UK and beyond.