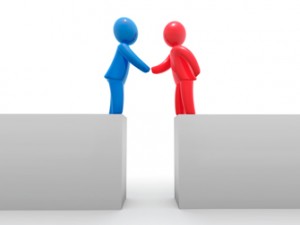 It is a question that is being asked often at the moment, and not just by maternity-leavers. Let's face it, in this economic climate there are many people who are sadly having to find solutions to the problem of employment gaps.
There is no 'one size fits all' answer to this question because, as with most career-related concerns, solutions will vary depending upon your particular circumstances. The main variations in answers will stem from such factors as the length of time you have been out of the workforce, the specific reasons for this, and what you have been doing in that time. However, the following do's and don't should help you to find the best way forward for you:
DO'S
Do be honest. Try to cover up your career break and it will make people wonder why. Career breaks happen. They happen for a whole number of legitimate reasons.
Do make use of a good personal profile at the top of your CV. Use it to draw the reader in by capturing some of the highlights of your skills and career to date - this is a more effective start to a CV than merely listing your last job, which may be a few years ago.
Do use a covering letter to explain your circumstances and your enthusiasm to re-enter the job market (but be aware at the same time that not all recruiters read covering letters).
Do emphasise continuity on your CV - highlight, for example, continuing professional memberships and any recent training that you have done. Do what you can to make your knowledge appear current.
Do highlight any new skills that you have gained during your employment break, whether through volunteering or training.
DON'T'S
Don't use any corny job titles on your CV to cover the gap such as 'Professional Jobseeker' or 'Domestic Engineer'. It's not the 1990's.
Don't be tempted to use a so-called 'Functional CV' instead of a more traditional one. (a CV which focuses on skills that you have acquired and doesn't necessarily mention individual employers and dates of work). Others will disagree with me here, but in my experience they just confuse employers and lead them to become more suspicious.
Don't be afraid to list any temporary jobs that you have done in the interim period. Most employers are realistic and understand that this may have been a necessary option. It will look better on your CV than a period of total inactivity.
But stay positive. A career break won't necessarily be viewed negatively. Time for reflection often means that job market returners have made a more considered approach to their job search and bring with it a refreshing enthusiasm and a stubborn determination to prove a point. Use these qualities to your advantage.