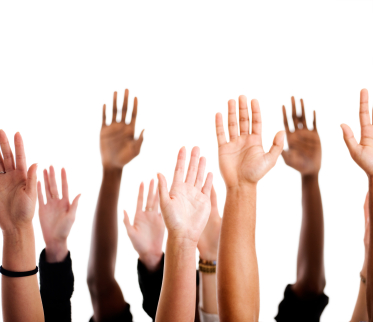 I'm a huge advocate of volunteering, in its many guises. We've all read the surveys telling us how much employers recognise the value of skills developed through voluntary work and it can indeed be a great way of developing the skills you need to break into the job market or push forward your career. But the benefits of volunteering don't end there. Aside from the skills that you gain, there are a whole host of other reasons why volunteering may be a great activity to consider:
1) It can cover gaps in your CV
If you are on a career break, for whatever reason, involvement in volunteering during this time will help to create the impression that you are a proactive person, which will then be viewed favourably by future employers
2) It can provide you with new challenges
Perhaps you are feeling a little lacklustre and need to get your teeth into some new challenges and opportunities? Volunteering may help you get your mojo back.
3) It can be confidence building
Low confidence can be a real stumbling block for many, particularly those who may be unhappy at work or out of work. Getting involved with new opportunities and seeing the results of your work can really help.
4) It is rewarding
What's not to love about that warm, fuzzy feeling of satisfaction, at the end of a stint of volunteering, knowing that you have helped - in whatever way - to make a difference?
5) It allows you to experience diversity
Involvement in the wider community is sure to be an eye-opener and bring you into contact with a huge cross-section of people, including groups that you may have had little contact with before. This can be very enriching.
6) Can influence your career choices
Who knows, it may give you a whole new set of career goals. It may help you to decide what you definitely want to do, but also alert you to the types of work that you are not so suited to and this can be equally important.
7) You can make new friends and contacts
Let's face it. At the end of the day, it's all about the 'who you know'. Volunteering may bring you into contact with people who can help your social life or your working life.
---
Anyone interested in volunteering should go to www.do-it.org.uk to check out local opportunities through the search function.