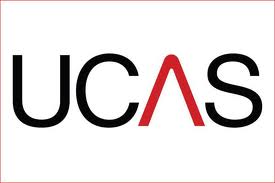 I was at a conference last week run by the Student Loans Company and it was great to be able to attend a UCAS workshop as part of this. As always, their presentation was extremely accomplished and informative, focussing on updates to their service and statistics from the last application cycle. Particularly exciting was news about the development of their new 'Course Finder' function which is set to replace the less-intelligent 'Course Search' at some point in the next year - this should make it easier for all future applicants to identify their optimal courses.
In terms of statistics, UCAS were able to report that 47,607 students where found suitable course places through the clearing system for 2011 entry and a further 557 were able to upgrade their course allocations through the process of Adjustment - proof indeed that all is not over if your exam results are lower, or indeed higher, than initial predictions.
UCAS chose to wrap up their session emphasising their '5 Key Messages' to applicants for 2012. These were:
Actually do your research
Remember your logins
Don't wait until deadlines are close
Be accurate in your information
Use resources
I will be following up each of these points in more detail over the next couple of weeks. Stay tuned.