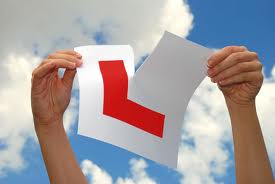 Welcome to this week's 'The Monday Interview'.
We're moving from one form of horse-power to another in the space of a week, as we follow last week's interview with a stud farm manager to one today with a driving instructor.
Today's contributor, Abbie, has followed a path which I suspect is not uncommon in the industry she works in. Following a first career which left her feeling largely unfulfilled, her decision to retrain as a driving instructor happened 20 years into her working life. A change of circumstances made it the right time for her to fulfil a career ambition that had been bubbling under the surface for a significant period of time.
Abbie's interview is extremely informative for anyone considering a career as a driving instructor. She gives a great account of exactly what is involved in the training process as well as a good overview of the pros and cons of running your own business. Thanks so much for sharing your story with us, Abbie. It is always great to hear from successful career-changers.
---
So, briefly, what is your job?
"I'm an Approved Driving Instructor (ADI), teaching learners how to drive. Responsibilities? Well the biggest responsibility I suppose I have is making sure my car doesn't crash. Seriously though it's making sure learner drivers get all the information, attention and instruction they need to make them safe drivers."
How did you get into it?
"It's something I've always wanted to do, pretty much since I passed my driving test 22 years ago. 15 years ago I passed my Advanced Test and my instructor then told me to take my ADI tests but I didn't have the time or the money to be able to do so.
I'd been a Civil Servant for 19 years when the opportunity to take voluntary redundancy came up. Aged nearly 38 I thought I could escape office life and retrain and still have a good career in front of me. I took the money and ran. I also qualified for a government grant to retrain which gave me an additional £1500 towards training costs. I found a local ORDIT (Official Register of Driver Instructor Training) instructor and signed up to start my ADI training.
To qualify there are 3 tests involved. Firstly there is a theory test (called Part 1) which you have to pass before being allowed to progress to the second stage. You can have as many attempts as you like at the Part 1 but once you pass it, you have 2 years to complete the rest of the qualification. The second test is the practical driving test (Part 2) which involves an hour or so driving in different road and traffic conditions and is very strict in its marking. You only have 3 attempts at this test - if you fail 3 times then that's the end of the process and you have to wait 2 years before starting all over again. Once Part 2 is passed then Part 3, instructional ability, is the final stage of the process. Again you only have 3 attempts. This test is split into two halves; one where you instruct a learner in a new manoeuvre and the other where you coach a learner who is nearing test standard. The examiner plays the part of the learner. The results are graded on a 6 point scale; 1-3 is a fail and 4-6 is a pass. I passed with a Grade 5 - when the examiner told me I'd passed with a Grade 5 that was my cue to cry!
Then it was a case of sending the paperwork and fee off to the DSA to have my ADI badge sent to me. Simultaneously, I started the ball rolling trying to get everything together that I needed to, to set myself up as a driving school; dual controls, insurance, livery, top box, stationery, business cards, bank account…..lots to do. One of my proudest moments was seeing my top box for the first time with big red L's and the name of my driving school on it, 'Abbie's Driving Academy'."
Describe a typical day.
"I try not to book lessons in for before 10am if I can help it. I'm not a morning person and seeing as I'm my own boss and I can choose my hours, I'm happier to work later in the evening than first thing in the morning. A typical day is get up, breakfast, coffee, wake up properly before checking my diary as to where I need to be. Off to pick up my first learner of the day, settle in, go over what we did in the last lesson and set off on a new adventure every time a different learner gets in the car. If I have time in between lessons, then I'll grab 'lunch' whatever time that may be. Once each lesson comes to an end I have a chat with the learner and we agree on how things went and plan ahead for what the next lesson will entail."
What do you enjoy most about your job?
"Watching people blossom and gain confidence in learning a new skill that could in effect make a huge difference to their lives for ever more. I enjoy teaching people and seeing how they all learn in different ways. The smile on their face when something goes right is just fantastic."
And the least?
"Paperwork! It's inevitable but there has to be admin involved, namely book keeping and trying to get my head around HMRC and their mysterious ways."
What are the common misconceptions that people have about the work you do?
"Women can't drive….of course we can! Some people may say that it could be boring, but I've not been bored yet, as every lesson is totally different. One thing that a lot of people seem to think is that every driving instructor is earning big money, that's not necessarily true, it's slow to start as you build up a customer base and it all depends on how many hours you're prepared to put in."
What are the main skills you need to work as a driving instructor?
"Patience is the obvious one. Being friendly and calming is particularly good especially if people are nervous. Confidence but not over confidence as being able to put people at ease is important. Excellent knowledge of all aspects of driving and making sure that the knowledge is as up to date as possible."
Tell us a little about the benefits that come with the job.
"Hmmm, benefits…. I'd say for me the main thing is being my own boss, I can choose my own hours and work as many or as few hours as I want. There are different careers within driving instruction I can pursue if I want, such as fleet training, intensive courses, ADI instruction and even classroom based training. So I'm not limited to just one career path - there are other interesting things I can turn my skills to. Job satisfaction is a huge thing, knowing that what I do does make a difference to people is so rewarding."
What advice would you give someone wanting to break into this career?
"It's not easy. Only about 15% of people that start the qualification actually get through it and qualify as an ADI. However, if you're determined enough and are prepared to put some work into it then it's a very rewarding career to have. It's not cheap either, so be prepared to spend money and lots of time to get qualified. Find an independent ORDIT instructor to teach you; you'll get one to one tuition and much more for your money than the national companies that promise you the world on a stick and a huge salary once you qualify. Finally, if it's something you've always wanted to do, then go for it!"
Where do you see yourself in 10 years' time?
"Possibly being an 'Instructor Instructor', teaching people to become ADIs themselves!"
AND JUST FOR FUN…
First in the office or last to leave?
"Used to be both, glad I got out of it! Would prefer to be last to leave as mornings aren't my thing!"
Tea or coffee?
"Coffee every single time, there is no place for tea in my world."
Staff canteen or packed lunch?
"Canteen, if there is one."
The lift or the stairs?
"I'm lazy - gimme the lift."
Out after work or straight home to bed?
"Used to be partial to a bit of out after work, but now I'm my own boss, it's home for me!"
---